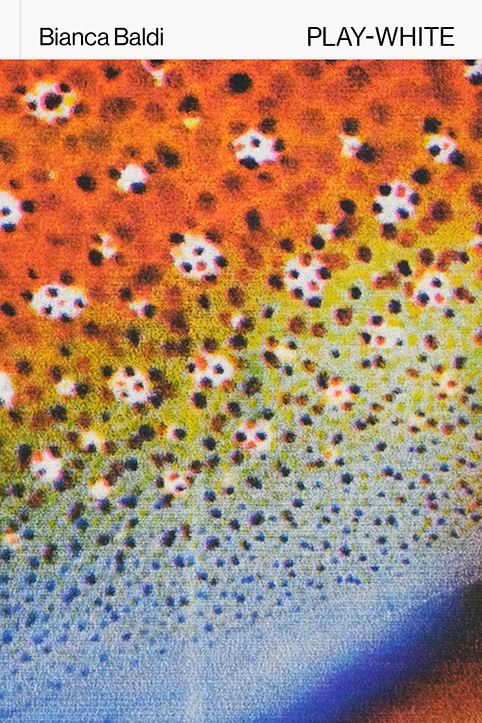 Bianca Baldi: Play-White

As Bianca Baldi's publication Play-White sits amidst her recent video work of the same title and a newly commissioned series of textile works, the artist stages ideas around the complicated act of passing. Combining personal stories and literary characters, in a study of radical transgressions, camouflage, unspoken sadness and survival, Baldi draws on historical and zoomorphic research to present a compelling meditation on perception, embodiment, self-presentation, and the aesthetic thresholds of identity. With contributions by Bianca Baldi, Mika Conradie, Shoniqua Roach, Kate Strain, Pieternel Vermoortel, Amy Watson, and others. English-German translation by Anna-Sophie Springer, and design by Katharina Tauer & Wolfgang Hückel in collaboration with K. Verlag.

English (with English German introductory essay)
ca. 156 pages, 14 x 21 cm
B/w & full-color images
Softcover, thread-sewn with dust jacket
ISBN 978-3-947858-29-3; Price: 24,– Euro

The publication is produced in conjunction with Baldi's exhibition Cameo at Grazer Kunstverein, 16 April to 13 June 2021.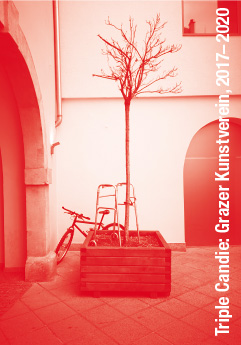 Triple Candie: Grazer Kunstverein, 2017–2020

Editors: Triple Candie, Kate Strain; Concept: Triple Candie; Text: Kate Strain, Triple Candie, Maggie Armstrong; Copyediting: Maggie Armstrong; Translation: Dörte Eliass; Proofreading: Tanja Gurke, Maggie Armstrong; Design, Layout: Marc Hollenstein, Triple Candie
104 pages, 29 b/w, 49 color illustr., 30,5 x 21,5 cm, German/English
Mark Pezinger Books; 2019
ISBN: 978-3-9504525-8-7; Price: 25,– Euro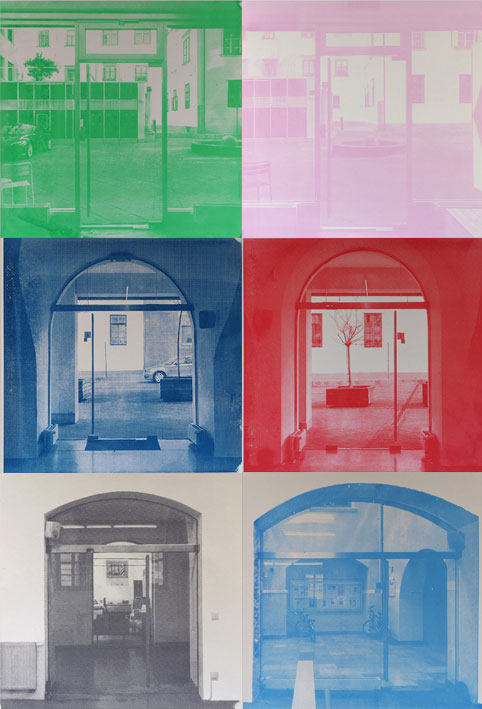 Chris Evans, Morten Norbye Halvorsen
Jingles (Grazer Kunstverein, spring, summer, autumn, winter)
2017–2020
12" Vinyl LP
Sets of 6 Limited Editions
Grazer Kunstverein 2019

Each hand-printed silkscreened sleeve is produced in an edition of 25 and signed by the artists.
Digital download link included.
Colours available: Green, Pink, Dark Blue, Red, Grey, Light Blue

Single price: 30,– Euro
Price for a set of six: 150,– Euro

For Members of the Grazer Kunstverein
Single price: 15,– Euro
Price for a set of six: 85,– Euro

If you would like to purchase this LP, please write an email to This e-mail address is being protected from spambots. You need JavaScript enabled to view it and tell us which colour you would like to acquire.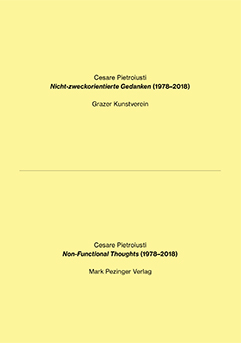 Cesare Pietroiusti: Non-Functional Thoughts (1978–2018)

Revised and re-printed with German translation
Translation: Victoria Dejaco; Proofreading: Tanja Gurke; Designer: Astrid Seme; Curator: Kate Strain
Mark Pezinger Verlag; 2018
ISBN: 978-3-9504525-2-5; Price: 10,– Euro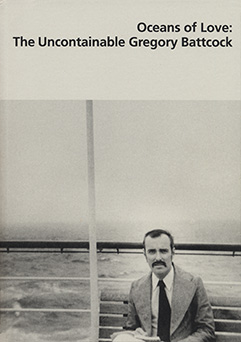 Oceans of Love: The Uncontainable Gregory Battcock

Edited with an Introduction by Joseph Grigely; Design: Marc Hollenstein
224 pages, 27 b/w, 38 color illustr., 24 x 17 cm, English
Grazer Kunstverein, Kunstverein in Hamburg, Printed Matter, Koenig Books; 2016
ISBN 978-3-86335-933-1; Price: 25,– Euro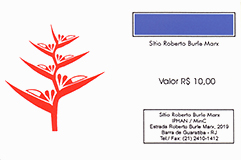 Philippe Van Snick: VOYAGE VOYAGE

Leporello, 22 pages, limited edition
11.5 x 17 cm
De Hallen Haarlem, Grazer Kunstverein; 2016
Price: 50,– Euro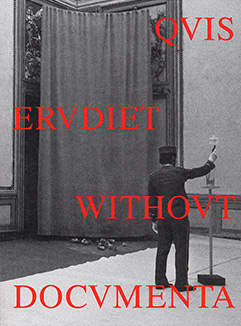 Elio Montanari: Quis Erudiet Without Documenta

Edited by November Paynter
Contributions by November Paynter, Catherine David, Pier Paolo Calzolari, Donna Ferrato; Design: Marc Hollenstein
144 pages, 101 b/w, 23 color illustr., 23 x 17 cm, English
SALT, Grazer Kunstverein, Mousse Publishing; 2015
ISBN 978-8-867491-64-3; Price: 24,– Euro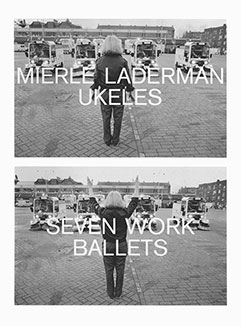 Mierle Laderman Ukeles: Seven Work Ballets

Contributions by Kari Conte, Krist Gruijthuijsen, Mierle Laderman Ukeles, conversation with Mierle Laderman Ukeles, Tom Finkelpearl, Shannon Jackson; Edited by Kari Conte; Design: Marc Hollenstein
224 pages, 130 color illustrations, 28 x 20.5 cm, English
Kunstverein Publishing, Grazer Kunstverein, Sternberg Press, in collaboration with Arnolfini, Bristol, Institute of Modern Art, Brisbane, and Marabouparken, Stockholm; 2015
ISBN 978-3-943365-93-1; Price: 30,– Euro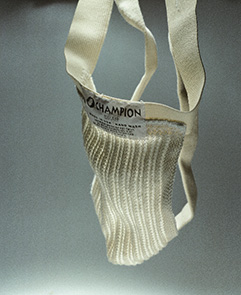 Matthias Herrmann, FH

96 pages, 93 color illust., 22 x 16.5 cm, English
Grazer Kunstverein; 2015
ISBN 978-3-200-04221-6; Price: 19,90 Euro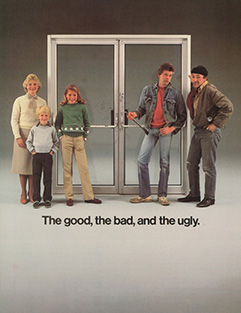 Vincent Fecteau

Editor: Krist Gruijthuijsen; Design: Marc Hollenstein
192 pages, 189 color illustr., 26 x 20 cm, 600 g, English
Sternberg Press, Grazer Kunstverein, in collaboration with Galerie Buchholz, greengrassi, Matthew Marks Gallery; 2015
ISBN 978-3-95679-132-1; Price: 22,– Euro (out of print)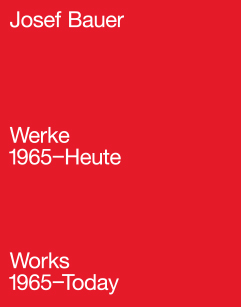 Josef Bauer: Works 1965–Today

Authors: Hans-Peter Feldmann, Bettina Steinbrügge, Thomas Zaunschirm; Edited by Krist Gruijthuijsen; Editor: Grazer Kunstverein; Design: Marc Hollenstein
208 pages, 112 color illustr., 28 x 22 cm, German/ English
Sternberg Press, Grazer Kunstverein; 2014
ISBN 978-3-95679-096-6; Price: 30,– Euro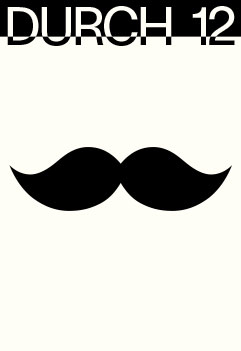 DURCH 12

Contributions by Doug Ashford, Josef Bauer, Nina Beier, Eva Berendes, Sarah Browne, Tyler Coburn, Céline Condorelli, Victoria Dejaco, Will Holder, Beatrice Gibson, Germaine Kruip, Jan Mot, Willem Oorebeek, Raivo Puusemp, David Reinfurt & Stuart Bailey (Dexter Sinister), Lucy Skaer, Kate Strain, Mierle Laderman Ukeles, Robert Wilhite, Tirdad Zolghadr; Edited by Maxine Kopsa; Editor: Grazer Kunstverein; Design: Marc Hollenstein
108 pages, b/w and full color, 24 x 16.5 cm, English and German
SCHLEBRÜGGE.EDITOR, Vienna; 2014
ISBN 978-3-902833-62-4; Price: 15,– Euro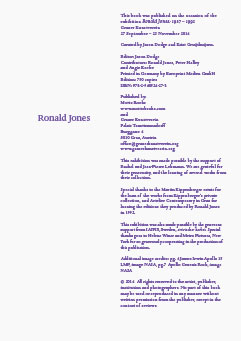 Ronald Jones

Editor: Jason Dodge; Authors: Ronald Jones, Peter Halley and Angie Keefer
2 parts, 48 pages b/w in total, English
Motto Books, Grazer Kunstverein; 2014
ISBN 978-2-940524-27-3; Price: 13,– Euro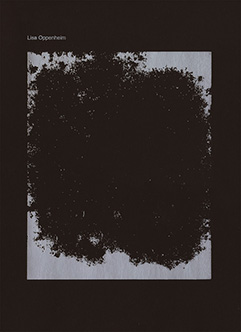 Lisa Oppenheim: Works 2003–2013

Editor: Krist Gruijthuijsen, Bettina Steinbruegge and Florence Derieux; Design: Marc Hollenstein
192 pages, full color, 32 x 24 cm, 800g, German–English
Sternberg Press, Grazer Kunstverein, Hamburger Kunstverein and FRAC Champagne-Ardenne, 2014
ISBN-13: 978-3-956790-40-9; Price: 30,– Euro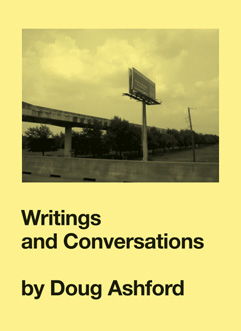 Writings and Conversations by Doug Ashford

Editor: Krist Gruijthuijsen; Design: Marc Hollenstein
144 pages, 30 b/w illust., 16 x 12 cm, 250g, English
Grazer Kunstverein and Mousse Publishing, 2013
ISBN-13: 978-8867490752; Price: 15,– Euro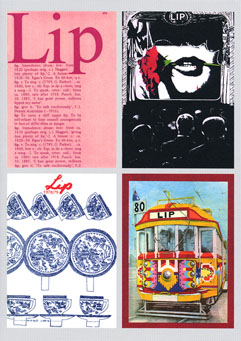 The Lip Anthology: An Australian Feminist Arts Journal 1976–1984

Editor: Vivan Ziherl; Design: Marc Hollenstein
192 pages, many b/w and color illustr., 27 x 19 cm, 1000g, English
Macmillan Art Publishing, Kunstverein Amsterdam in collaboration with Grazer Kunstverein, 2013
ISBN-13: 978-1-921394-77-5; Price: 20,– Euro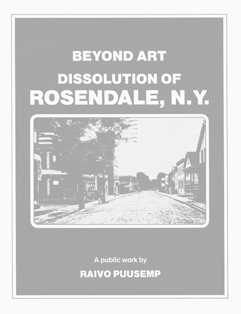 Raivo Puusemp, Beyond Art – Dissolution of Rosendale, N.Y.

Editor: Raivo Puusemp; Design: Marc Hollenstein
29 pages, re-print of historic material
Project Press, 2012
ISBN 13 978-1872493411; Price: 5,– Euro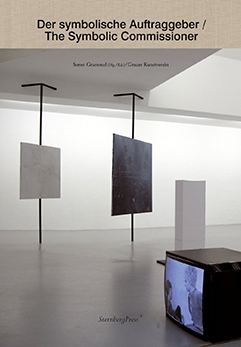 The Symbolic Commissioner

With, about, after: Anni Albers, Vojin Bakić, Martin Beck, Christoph Bruckner, Saim Demircan, Luca Frei, Lasse Schmidt Hansen, Heidrun Holzfeind, Marine Hugonnier, David Jourdan, Jacob Dahl Jürgensen, Paul Klee, Katarzyna Kobro, Hilary Lloyd, Marika Lõoke & Jüri Okas, Camilla Løw, Kenneth Martin, Ulrike Meinhof, George Nelson, Silke Otto-Knapp, Vaclav Pozarek, Florian Roithmayr, Giles Round, Nora Schultz, Sean Snyder, Juliane Solmsdorf, WHW & Ana Bakić, Pernille Kapper Williams; Writers: Søren Grammel, Michael Hirsch, Mari Laanemets, Ruby Sircar, Jan Verwoert; Editor: Søren Grammel/ Grazer Kunstverein; Design: Christoph Steinegger/ Interkool
Sternberg Press, New York/ Berlin, 2010
224 pages, 68 illustr. in total, 2 b/w, 66 color, German/ English
ISBN 978-1-934105-35-1; Price: 25,– Euro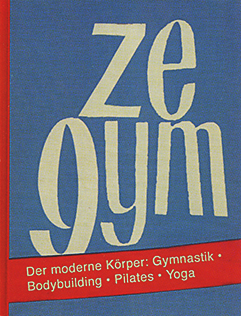 Michaela Meise: ze gym. Der moderne Körper. Gymnastik, Bodybuilding, Pilates, Yoga.

Editor: Grazer Kunstverein, Design: Michaela Meise
148 pages, 112 illustr. in total, 80 b/w, 32 color, 27,5 x 21 cm, German
Edition of 30, numbered, signed
Self-published, 2009
Price: 500,– Euro (out of print)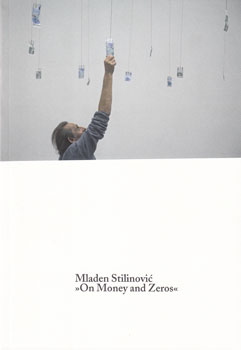 Mladen Stilović: On Money and Zeroes

Authors: Mari Laanemets, Mladen Stilinovi, Branka Stipančić; Edited by: Mari Laanemets and Søren Grammel; Editor: Grazer Kunstverein; Design: Christoph Steinegger/ Interkool
Revolver – Publishing by Vice Versa, 2008
128 pages, 96 illustr. in total, 14 b/w, 82 color, 23,5 x 16 cm, 450g, German/ English
ISBN 978-3-86895-003-8; Price: 20,– Euro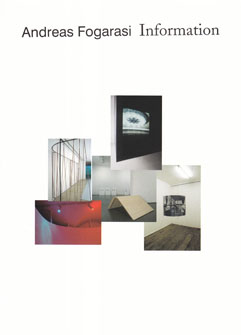 Andreas Fogarasi: Information

Authors: Søren Grammel, Vanessa Joan Müller; Edited: Andreas Fogarasi, Søren Grammel; Editor: Grazer Kunstverein; Design: Christoph Steinegger/ Interkool
Revolver – Archiv für aktuelle Kunst, Berlin; 2008
112 pages, 104 illustr. in total, 4 b/w, 100 color, 27 x 20 cm, 460g, German/ English
ISBN 978-3-86588-472-5; Price: 20,– Euro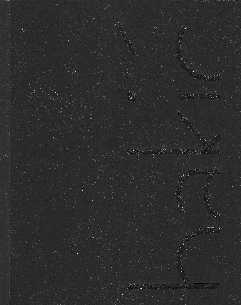 Vojin Baki

Authors: WHW Zagreb, Milan Prelog, Jerko Derengi; Edited by: WHW Zagreb; Editors: Grazer Kunstverein & WHW Zagreb; Design: Dejan Krišić
Self-published & WHW Zagreb, 2008
64 pages, 59 b/w illustr. in total, 20 x 16 cm, 140g, English
Price: 9,– Euro (out of print)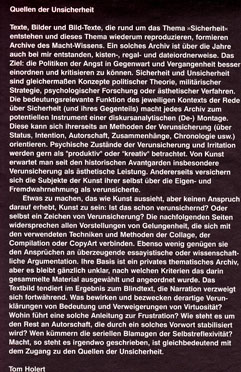 Tom Holert: Quellen der Unsicherheit

Author: Tom Holert; Edited by: Tom Holert, Søren Grammel; Editor: Grazer Kunstverein; Design: Christoph Steinegger/ Interkool
Revolver – Archiv für aktuelle Kunst, Berlin; 2008
24 pages, 16 b/w illust. in total, 32 x 23 cm, 40g, Deutsch
ISBN 978-3-86558-457-2; Price: 9,– Euro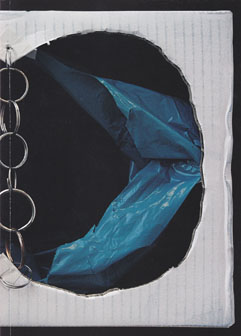 Bernd Krauß: für die hinterm Vorhang leben

Author: Søren Grammel; Edited by: Søren Grammel; Editor: Grazer Kunstverein; Design: Christoph Steinegger/ Interkool
Revolver – Archiv für aktuelle Kunst, Berlin; 2007
176 pages, 78 color illustr. in total, 23 x 16,5 cm, 220g, German/ English
ISBN 978-3-86588-413-8; Price: 17,– Euro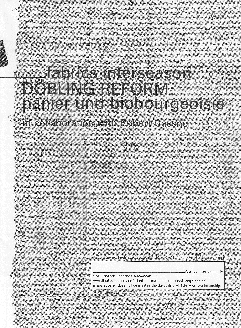 __fabrics interseason: DÖBLING REFORM: panier und biobourgeoisie

Authors: __fabrics interseason, Robert Gassner, Søren Grammel
Edited by/ Editor: __fabrics interseason; Design: Susi Klocker, Liga
Revolver – Archiv für aktuelle Kunst, Berlin; 2007
16 pages, 33 b/w illustr. in total, 30 x 21 cm, 60g, German/ English
ISBN 978-3-86588-412-1; Price: 9,– Euro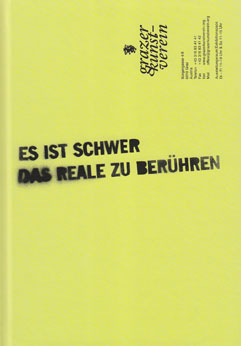 Es ist schwer das Reale zu berühren

Artists: Aljafari, Bartana, Biemann, Billing, Blandy, Brolin, vom Bruch, Cantor, Cherinet, Dabernig, Damerji, Danesch, Denzer, Diener, Eichelmann, Einhorn, Eriksson, Ersen, Fischer, Fowler, Geene, Gerbaulet, Herzog, Holert, Holzfeind, Hopf, Johansson, Kaaserer, kanalB, Klub Zwei, Kostova, Könnemann, Krauß, Krenn, Laanemets, Leko, Lillebaek Christense, Linder, McCollum, Mörnvik, Moshiri, Nashashibi, Nellemann, Nordahl, Novickas, Ofteringer, von Osten, Ponger, PTTL, Raidpere, Raat, Reiß, Ressler, Rink, Rosenberger, Rust, Rych, Sabanovic, Sadr Haghighian, Sala, El Sani, Shahbazi, Steyerl, Spacecampaign, Sukmit, Vaindorf, Villesen, Waddington, Wermers, Zabat, Zbanic, Zolghad, a.o.; Authors: Hito Steyerl, Søren Grammel, Maria Lind; Edited by: Søren Grammel, Maria Lind; Editor: Grazer Kunstverein; Design: Christoph Steinegger/ Interkool
Revolver – Archiv für aktuelle Kunst, Berlin; 2007
208 pages, 198 illustr. in total, 33 b/w, 165 color, 19 x 13,5 cm, 470g, German
ISBN 978-3-86588-338-4; Price: 21,– Euro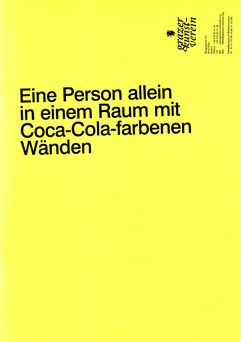 Eine Person allein in einem Raum mit Coca-Cola-farbenen Wänden

Artists: Lasse Schmidt Hansen, Wally Salner, Johannes Schweiger, Bernd Krauß, Sanja Iveković, Józef Robakowsky, Octavian Trauttmansdorff, Lise Harlev, Jeronimo Voss, Liam Gillick, Mai-Thu Perret, Silke Schatz, Janice Kerbel, Julian Goethe, Andreas Neumeister; Authors: Jan Verwoert, Søren Grammel; Edited by: Søren Grammel; Editor: Grazer Kunstverein; Design: Christoph Steinegger/ Interkool
Revolver – Archiv für aktuelle Kunst, Berlin; 2006
80 pages, 71 illustr. in total, 61 b/w, 10 color, 28 x 20 cm, 310g, German/ English
ISBN 978-3-86588-337-7; Price: 19,– Euro





Routes. Imaging travel and migration

Artists: Zeigam Azizov, Martin Beck, Emily Jacir, Gülsün Karamustafa, Dorit Margreiter, Lisl Ponger, Tim Sharp, Vivan Sundaram; Authors: Christian Kravagna, Stuart Hall, Erden Kosova; Edited by: Christian Kravagna, Eva Maria Stadler; Editor: Grazer Kunstverein; Design: Dorit Margreiter
Revolver – Archiv für aktuelle Kunst, Berlin; 2006
118 pages, 156 illustr. in total, 110 b/w, 46 color, 24 x 17 cm, 330g, English
ISBN 978-3-86588-175-0; Price: 19,– Euro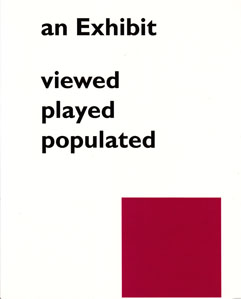 Martin Beck: an Exhibit. viewed played populated

Authors: Eva Maria Stadler, Christian Höller; Edited by: Martin Beck und Eva Maria Stadler; Editor: Grazer Kunstverein; Design: Martin Beck
Revolver – Archiv für aktuelle Kunst, Berlin; 2005
104 pages, 61 illustr. in total, 15 b/w, 46 farbig, 25,5 x 20,5 cm, 440g, German/ English
ISBN 978-3-86588-174-2; Price: 21,– Euro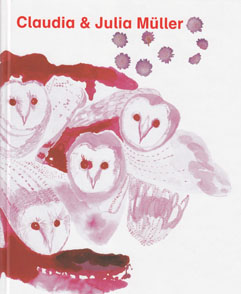 Claudia & Julia Müller

Authors: Eva Maria Stadler, Daniel Baumann, Charles Esche, Madeleine Schuppli; Edited by/ Editor: Madeleine Schuppli; Design: MMCM Casper Mangold, Basel
Christoph Merian Verlag, 2004
130 pages, 228 illustr. in total, 122 b/w, 106 color, 25,5 x 20,5 cm, 595g, German/ English
ISBN 978-3-85616-221-6; Price: 17,– Euro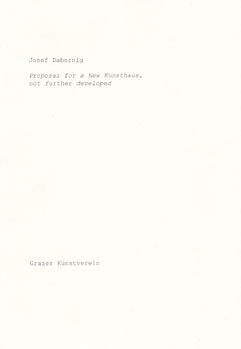 Josef Dabernig: Proposal for a New Kunsthaus, not further developed

Author: Christian Kravagna; Edited by: Josef Dabernig; Editor: Grazer Kunstverein; Design: Alfred Stockhammer
Self-publishing, 2004
30 pages, 17 color illustr., 21 x 15 cm, 80g, German
Price: 19,– Euro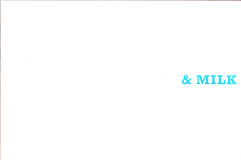 Jonathan Monk: & MILK. Today is just a copy of yesterday

Edited by: Jonathan Monk; Editor: Grazer Kunstverein; Design: Friederike Huber
Schlebrügge.Editor, 2004
60 pages, 51 color illustr. in total, 15 x 23 cm, 240g
Price: 29,– Euro (out of print)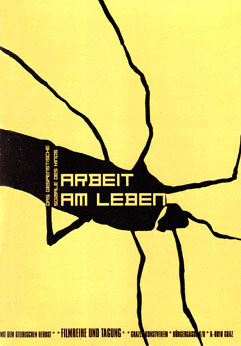 Arbeit am Leben. Das Gespenstische Soziale des Kinos

Artists: Dario Argento, Mike Figgis, Hideo Nakata, Haskell Wexler, George A. Romero, Lizzie Borden, Rainer Werner Fassbinder, William A. Akuffo, Thomas Schamoni, Douglas Sirk, Todd Haynes, Jean-Luc Godard, Yoko Ono/ John Lennon, Alejadro Amenábar, Jennie Livingstone, Abbas Kiarostami, Peter Bogdanovich, Yvonne Rainer, Helke Sander, Michael und Roberta Findlay/ Allan Schackerton; Authors: Helmut Draxler, Albert Gramer, Eva Maria Stadler; Edited by: Helmut Draxler, Eva Maria Stadler; Editor: Grazer Kunstverein; Design: Kolb/ Maurer/ Vetterle, Stuttgart
Self-published, 2003
40 pages, 27 b/w illustr., 21 x 15 cm, 90g, German
Price: 19,– Euro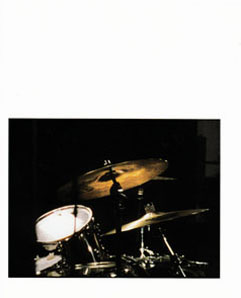 Mathias Poledna. Actualité

Authors: Pamela M. Lee, Diedrich Diederichsen, Eva Maria Stadler
Edited by: Mathias Poledna; Editor: Grazer Kunstverein; Design: Mathias Poledna
Revolver – Archiv für aktuelle Kunst, Berlin; 2002
124 pages, 31 illustr. in total, 7 b/w, 24 color, 26 x 21,5 cm, 575g, German/ English
ISBN 978-3-93823-60-2; Price: 29,– Euro (out of print)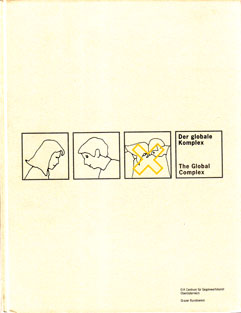 The Global Complex

Artists: Danica Dakić, ONE/ Eins/ Uno, Peter Friedl, Renée Green, Jacqueline Hassink, Armando Mariño, Cildo Meireles, Matthew Ngui, Monika Pichler, Anne Poirier, Patrick Poirier, Florian Pumhösl, Simon Starling, SUPERFLEX, Silke Wagner, Jun Yang; Authors: Saskia Asser, Els Barents, Fernando Castro Flórez, Doris von Drathen, Mika Hannula, Hou Hanru, Markus Heinzelmann, Paulo Herkenhoff, Christian Höller, Carlo McCormick, Thomas Mulcaire, Gerda Ridler, Christa Schneebuer, Andreas Spiegl, Reinhard Spieler, Rob Tufnell, Jan Verwoert, Rainer Zendron; Edited by: Genoveva Rückert, Christa Schneebauer, Martin Sturm, Rainer Zendorn; Editor: Grazer Kunstverein & O.K Centrum für Gegenwartskunst; Design: Gottfried Hattinger
Self publishing & O.K Centrum für Gegenwartskunst, 2002
140 pages, 112 illustr. in total, 21 b/w, 91 color, 27,5 x 21 cm, 805g, German/ English
ISBN 978-3-85307-032-9 and 978-3-902129-04-2; Price: 29,– Euro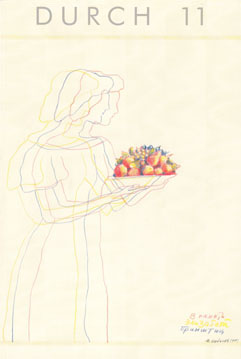 DURCH 11. Elisabeth Printschitz

Artists: Otto Zitko, Manfred Willmann, Franz West, Matta Wagnest, Hartmut Urban, Konstantin Swesdotschotov, Hartmut Skerbisch, Jörg Schlick, Aura Rosenberg, Elisabeth Printschitz, Ulrike Ottinger, Albert Oehlen, Joseph Kosuth, Peter Kogler, Ilya Kabakov, Richard Hoek, Peter Hämmerle, Marcus Geiger, Esther Freud, Günther Förg, Clegg & Guttmann, Larry Clark, Herbert Brandl, Thomas Bayrle; Authors: Sissi Tax, Elisabeth Schleebrügge, Mariella Simoni, Rosa Pock, Giulia Niccolai, Eva Meyer, Greil Marcus, Elisabeth List, Jörg Laederach, Freya Krummel, Elfriede Jelinek, Christine Frisinghelli, Robert Fleck, Christian Fleck, Helmuth Draxler, Hildegund Amanshauser, Peter Pakesch, Heimo Zobernig, Rainer Götz, Matta Wagnest, Joseph Kosuth, Richard Hoeck
Edited by: Peter Pakesch, Johannes Schlebrügge, Eva Maria Stadler, Sissi Tax; Editor: Grazer Kunstverein; Design: Alexander Kada
Pakesch & Schlebrügge, Wien; 2001
138 pages, 48 illustr. in total, 17 b/w, 31 color, 24 x 16,5 cm, 300g, German
ISBN 978-3-902129-02-6; Price: 29,– Euro (out of print)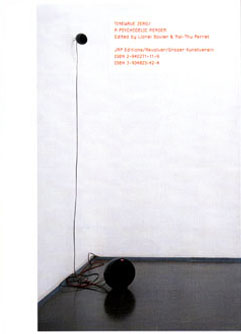 Timewave Zero. A psychedelic Reader

Artists: Lisa Beck, Angela Bulloch, Charles Eames, Ray Eames, Vidya Gataldon, Isa Genzken, Jack Goldstein, Brion Gysin, John McCracken, Sidney Stucki, John Tremblay; Authors: Lionel Bouvier, Mai-Thu Perret, Timothy Leary, John McCracken, Diedrich Diederichsen, Michel Foucault, Albert Hofmann, Jörg Heiser, Brion Gysin, Alexander Shulgin, Ann Shulgin, Sadie Plant, Angela Bulloch; Edited by: Lionel Bovier, Mai-Thu Perret; Editor: Grazer Kunstverein; Design: Gilles Gavillet, David Rust
Revolver – Archiv für aktuelle Kunst, Berlin; 2001
256 pages, 24 x 17 cm, 660g, German/ English
ISBN 978-3-934823-42-4 and 978-2-940271-11-9; Price: 31,– Euro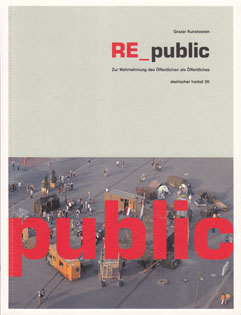 Re_public. Zur Wahrnehmung des Öffentlichen als Öffentliches

Artists: Franz Ackermann und Rirkrit (Aktionsgemeinschaft "Immer wieder Österreich"), Atelier van Lieshout, John Bock, Jeremy Deller, Christine Hill, Robert Jelinkek, Pia Lanzinger, Mass & Fieber, Showcase Beat Le Mot, Stermann & Grissemann, Sarah Tripp; Authors: Sebastian Huber, Thomas Trummer, Eva Maria Stadler; Edited by: Sebastian Huber, Eva Maria Stadler, Thomas Trummer; Editor: Grazer Kunstverein; Design: rieper, skerbisch
Publisher: Grazer Kunstverein (self-published), 2000
92 pages, 171 color illustr., 21,5 x 16,5 cm, 215g, German
Price: 27,– Euro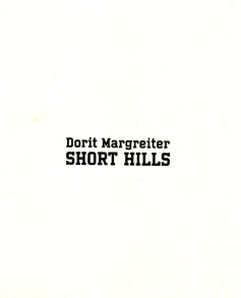 Dorit Margreiter: Short Hills

Authors: Eva Maria Stadler, Yvonne Volkart; Edited by: Dorit Margreiter; Editor: Grazer Kunstverein; Design: Dorit Margreiter
Revolver – Archiv für aktuelle Kunst, Berlin; 2000
88 pages, 26 illustr. in total; 11 b/w, 15 color, 25,5 x 20,5 cm, 410g, German/ English
ISBN 978-3-934823-61-0; Price: 29,– Euro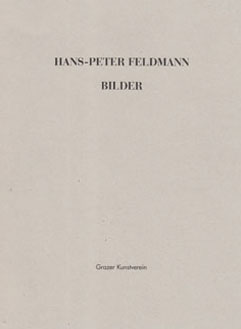 Hans-Peter Feldmann: Bilder

Authors: Eva Maria Stadler; Edited by: Hans-Peter Feldmann, Eva Maria Stadler
Editor: Grazer Kunstverein
Self publishing, 1999
200 pages, 141 illustr. in total, 139 b/w, 2 color, 27 x 21 cm, 765g, German
Price: 39,– Euro (out of print)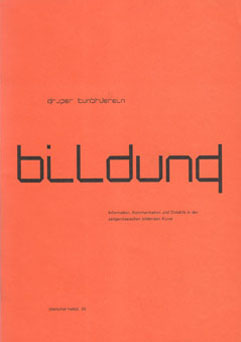 Bildung. Information, Kommunikation und Didaktik

Artists: Akademie Isotrop, John Bock, Alice Creischer, Christine Hohenbüchler, Irene Hohenbüchler, Jakob Kolding, Jonathan Monk, Silke Schatz, Stephen Willats; Authors: Eva Maria Stadler, Thomas Trummer; Edited by: Eva Maria Stadler, Thomas Trummer; Editor: Grazer Kunstverein; Design: Dorit Margreiter
Self publishing, 1999
24 pages, 12 b/w illustr., 21 x 15 cm, 50g, German
Prices: 21,– Euro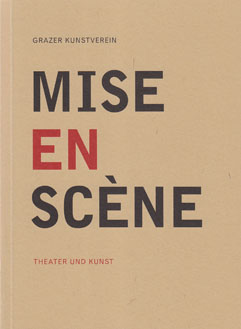 Mise en Scène. Theater und Kunst (Texte)

Authors: Sebastian Huber, Thomas Trummer, Antonin Artaud, André Bazin, Dan Graham, Sybille Wirsing, Robert Fleck, Vitus Weh, Wolfgang Kralicek, Diedrich Diederichsen; Edited by: Sebastian Huber, Eva Maria Stadler, Thomas Trummer; Editor: Grazer Kunstverein; Design: Martha Stutteregger
Verlag der Kunst, 1998
184 pages, 24 b/w illustr., 19 x 14 cm, 265g, German
ISBN 978-90-5705-117-6; Price: 29,– Euro ( out of print)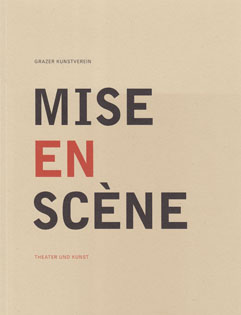 Mise en Scène. Theater und Kunst (Bilder)

Artists: Miriam Bäckström, Liam Gillick, Pierre Joseph, Elke Krytufek, Paul McCarthy, Aernout Mik, Thomas Schütte, Bob Smith, Roberta Smith, Jane Wilson, Louise Wilson, Gregor Zivić; Authors: Eva Maria Stadler; Edited by: Sebastian Huber, Eva Maria Stadler, Thomas Trummer; Editor: Grazer Kunstverein; Design: Martha Stutteregger
Self publishing, 1998
40 pages, 25 b/w illustr., 27 x 21 cm, 175g, German
Price: 29,– Euro (out of print)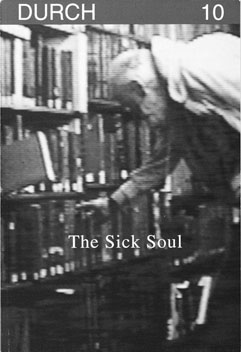 DURCH 10. The Sick Soul

Artists: Chris Burden, Clegg & Guttmann, Caravaggio, Annibale Carracci, Peter Paul Rubens, Raphael, Michelangelo, Simone Peterzano, Ulf Wuggenig; Authors: Eva Maria Stadler, Clegg & Guttmann, Douglas Harper, John Collier, Leonard M. Henny, Stanley Milgram, Harold Garfinkel, R. Dennis Middlemist, Eric S. Knowels, Charles F. Matter, Susan Sackett, Astrid Wege, Ulf Wuggenig; Edited by: Clegg & Guttmann, Daniela Olotu-Goettfried, Eva Maria Stadler; Editor: Grazer Kunstverein; Design: Clegg & Guttmann, Aki Fujiyoshi
Self publishing, 1996
160 pages, 245 illustr. in total, 244 b/w, 1 color, 24 x 16,5 cm, 320g, German/ English
ISBN 1010-8378; Price: 29,– Euro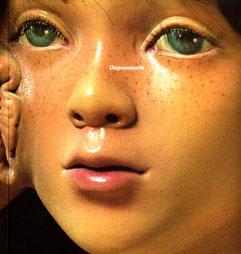 Chapmanworld

Artists: Dinos Chapman, Jake Chapman; Authors: David Falconer, Douglas Fogle, Nick Land; Editor: Grazer Kunstverein & ICA Publications; Design: Maria Beddoes & Paul Khera
Self publishing, 1996
58 pages, 23 color illustr., 23 x 23 cm, 300g, English
ISBN 978-1-900300-03-6; Price: 29,– Euro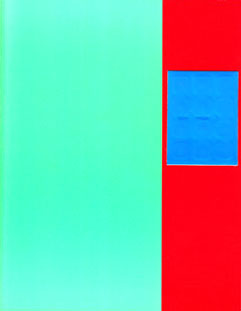 Fernbedienung. Does television inform the way art is made?

Artists: Alex Bag, Glenn Brown, Mat Collishaw, Vadim Fishkin, Oliver Hangl, Astrid Herrmann, Bernard Joisten, Alix Stewart Lambert, Johannes Schweiger, Gergina Starr, Elise Tak; Authors: Eva Maria, Thomas Trummer, Klemens Gruber, Jeff Rian, Lynne Joyrich, Johann Skocek, Theo Ligthart; Edited by: Eva Maria Stadler, Thomas Trummer; Editor: Grazer Kunstverein; Design by: Alexander Kada
Böhlau Verlag Gesellschaft m.b.H. & Co. KG, Vienna; 1996
96 pages, 53 illustr. in total, 25 b/w, 28 color, 27 x 21 cm, 405g, German/ English
ISBN 978-3-205-98673-3; Price: 29,– Euro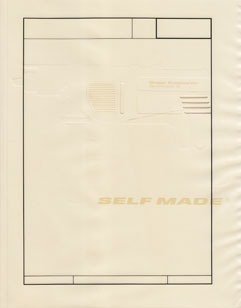 Self Made

Artists: Elizabeth Diller, Ricardo Scofidio, Véronique Ellena, Rachel Evans, Reinhard Kropf, Mariko Mori, Steven Pippin, Jason Rhoades, Edda Strobl, Filip Turek, Barbara Visser; Authors: Eva Maria Stadler, Thomas Trummer, Collier Schorr, Wolfgang Pauser, Fritz Heubach, Richard Shusterman; Edited by: Eva Maria Stadler, Thomas Trummer; Editor: Grazer Kunstverein; Design: Alexander Kada
Self-published, 1995
100 pages, 26 illustr. in total, 11 b/w, 15 color, 27 x 21 cm, 620g, German/ English
Price: 29,– Euro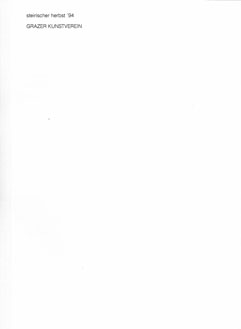 steirischer herbst 1994. Grazer Kunstverein

Artists: Bepperling, Beuys, Brandl, Calder, Clegg & Guttmann, Dali, lavin, Förg, Geiger, Gober, Gonzales-Torres, Herold, Kabakov, Kippenberger, Knoebel, Kogler, Koons, Kosuth, Merz, Naumann, Oehle, Oldenburg, Paik, Palermo, Pistoletto, Rot, Schlick, Schnabel, Trockel, Vercruysse, Weiner, Yasagil; Edited by: Eva Maria Stadler; Editor: Grazer Kunstverein; Design: Heimo Zobering
Self-published, 1994
64 pages, 30 b/w illustr., 30 x 21 cm, 325g, German
Price: 45,– Euro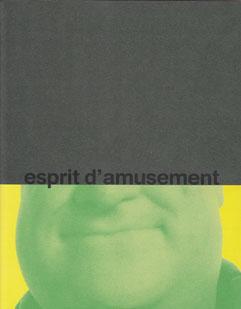 esprit d'amusement

Artists: Art Club 2000, Rosa Brueckl, Sean Landers, Simon Patterson, Petra Varl Simončič, Lily van der Stokker, Rirkrit Tirvanija, Andrea Zittel; Authors: Eva Maria Stadler, Thomas Trummer, Christian G. Triebel, Joshua Decter, Susanne Gargerle, Mario Klarer; Edited by: Eva Maria Stadler, Thomas Trummer; Editor: Grazer Kunstverein; Design: Florian Pumhösl, Vienna
Self-published, 1994
94 pages, 16 illustr. in total, 4 b/w, 12 color, 27 x 21 cm, 365g, German
Price: 27,– Euro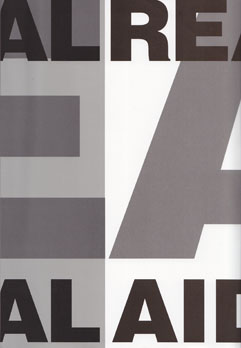 REAL AIDS

Artists: Hans Bellmer, Louise Bourgeois, Larry Clark, Elke Krystufek, VALIE EXPORT, Greer Lankton, Pierre Molinier, Aura Rosenberg, Rudolf Schwarzkogler, Cindy Sherman, John Baldessari, Marcel Broodthaers, André Cadere, Shane Cullen, Jochen Gerz, Jef Geys, Eva Hesse, Eadweard Muybridge, Marc Quinn, Robert Smithson, André Thomkins, Rikrit Tiravanija; Authors: Adolf Krischanitz, Hildegund Amanshauser, Pierre Molinier, Louise Bourgeois, Larry Clark, Elke Krystufek, Eleonora Louis, Robert Smithson, Eva Hesse, Marcel Broodthaers, André Cadere, John Baldessari, Jef Geys, Eva Maria Stadler, Thomas Trummer, Georg Schöllhammer, Christian Kravagna; Edited by: Christian Kravagna, Georg Schöllhammer; Editor: Arge Real: Design: Heimo Zobernig, Florian Pumhösl, Andreas Pawlik
Ritter Klagenfurt, 1993
ISBN 978-3-85415-125-X
336 pages, 221 illustr. in total; 199 b/w, 22 color, 22,5 x 16 cm, 600g, German/ English
Price: 29,– Euro (out of print)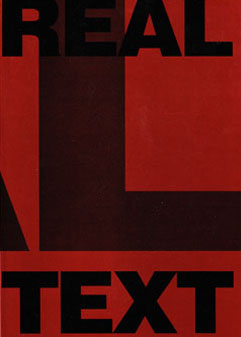 REAL TEXT. Denken am Rande des Subjekts

Authors: Douglas Crimp, Teresa de Lauretis, Silvia Eiblmayr, Paul Feyerabend, Peter Gorsen, Barbara Jaffee, Richard Rorty, Jaqueline Rose, Francisco J. Varela, Amy Winter, Robert W. Witkin; Editor: Georg Schöllhammer, Christian Kravagna; Design: Heimo Zobering, Florian Pumhösl
Ritter Klagenfurt, 1993
296 page, 22,5 x 16 cm, 560g, German/ English
ISBN 3-85415-126-8; Price: 31,– Euro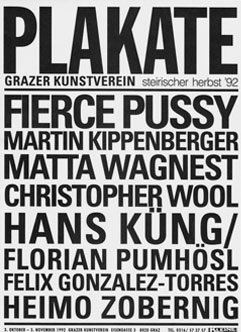 Plakate

Artists: Felix Gonzales-Torres, Martin Kippenberger, Matta Wagnest, Chrisopher Wool, Heimo Zobernig, Hans Krüg, Florian Pumhösl, Fierce Pussy; Authors: Christian Gargerle, Peter Pakesch, Gert Winkler, Bernhard Denscher, Robert Fleck, Franz West; Edited by: Peter Pakesch, Christian Gargerle; Editor: Grazer Kunstverein; Design: Florian Pumhösl
Styria, Graz; 1992
58 pages, (3 booklets), 62 illustr. in total, 38 b/w, 24 color, 30 x 21 cm, 465g, German
Price: 39,– Euro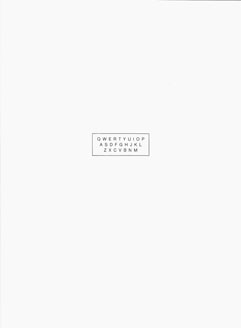 Michael Zinganel: QWERTYUIOPASDFGHJKLZXCVBNM

Theory reader for the exhibition 1991
Authors: Heinz Gappmayr: Edited by: Michael Zinganel; Editor: Grazer Kunstverein; Design: Michael Zinganel
Michael Zinganel, Graz; 1991
16 pages, 30 x 21 cm, 135g, German
Price: 27,– Euro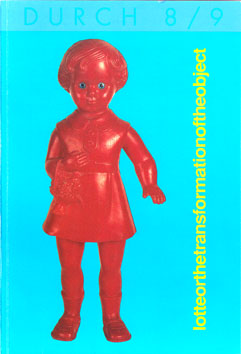 DURCH 8/ 9

Artists: Sherrie Levine; Authors: Rasheed Araeen, Georges Bataille, Michel de Certeau, Clémentine Deliss, Isabelle Graw, Lubaina Himid, Stuart Morgan, John Picton, Paul Rabinow, Simon Underwood; Edited by: Clémentine Deliss, Elisabeth Printschitz; Editor: Grazer Kunstverein; Design: Eichinger oder Knechtl
Eigenverlag, 1990
288 pages, 93 illustr. in total, 31 b/w, 62 color, 24 x 16,5 cm, 680g, German/ English
ISSN 1010-8378; Price: 29,– Euro (out of print)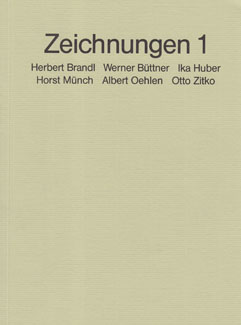 Zeichnungen 1

Artist: Herbert Brandl, Werner Büttner, Ika Huber, Horst Münch, Albert Oehlen, Otto Zitko; Authors: Max Wechsler; Editor: Grazer Kunstverein; Design: Günther Förg
Müller Prints, Stuttgart; 1990
104 pages, 72 b/w illustr., 24 x 18,5 cm, 350g, German
Price: 29,– Euro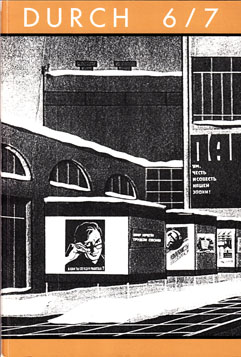 DURCH 6/ 7. Vor aller Augen

Artists: Alexander Rodčenko, El Lisickij, Gustav Klucis, John Heartfield, Herbert Bayer, Jenny Holzer, Sol LeWitt, Rebecca Horn, Daniel Buren, Dan Graham, Per Kirkeby, Ulrich Rückriem, Dennis Adams, Jeff Koons, Haim Steinbach, Yoruba, Peter Weibel, Clegg & Guttmann, Jenny Holzer, Alexander Kostenko, Heimo Zobering, John Baldessari, Andrea Fraser; Authors: Benjamin Buchloh, Klaus Bussman, Clegg & Guttmann, Douglas Crimp, Clémentine Deliss, Andrea Fraser, Alexander Gankin, Dietmar Steiner, Johann Georg Sulzer, Peter Weibel; Edited by: Peter Pakesch, Elisabeth Printschitz, Christian Gargerle; Editor: Grazer Kunstverein; Design by: Konstanin Swesdotschotov
Self publishing; 1990
144 pages, 66 illustr. in total; 42 b/w, 24 color, 24 x 16,5 cm, 365g, German
ISSN 1010-8378; Price: 29,– Euro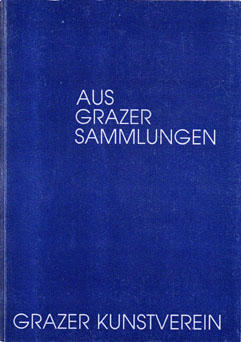 Aus Grazer Sammlungen

Artists: Siegfried Anzinger, Walter Vopava, Michael Kienzer, Martin Kippenberger, Stefan Nessmann, Ferdinand Penker, Arnulf Rainer, Thomas Ruff, Michael Schuster, Manfred Wakolbinger, Günther Waldorf, Albert Oehlen, Serge Spitzer, Alois Mosbacher, Hermann Nitsch, Helmut Tezak, Erwin Wurm, Bernhard Johannes Blume, Herbert Brandl, Wolfgang Hollegha, Hubert Schmalix, Antoni Tàpies, Günter Brus, Hartmut Skerbisch, Franz Ringel, Fritz Panzer, Hartmut Urban, Franz West, Marco Del Re, H. R. Giger, Gerwin Peter Hoffmann, Bruno Gironcoli, Robert Rauschenberg, Christian Ludwig Attersee, Friedrich Panzer, Jim Dine, Hans Bischoffshausen, Jorrit Tornquist, Hans Staudacher, Rudolf Pointner, Gerhard Moswitzer, Osald Oberhuber;Authors: Siegfried Anzinger, Wolf-Dieter Eigner, Wolfgang Lorenz, Helmut Reinisch, L. W., Stuart Morgan, Dr. Karin Strobl, Albert Oehlen, Horst Gerhard Haberl, Judith Jauschowetz, Bernhard Johannes Blume, Leonora Carrington, Dr. Gertie Pakesch, Dr. Johannes Koren, Freya Krummel, K. S., Wilfred Skreiner, Peter Pakesch, Jörg Bauböck, Anne Gutjahr, Werner Gutjahr, Günter Brus, Wolfgang Bauer, David Skreiner, Peter Baum, Ingrid Mayr, Jörg Mayr
Edited by: Peter Pakesch, Elisabeth Printschitz; Editor: Grazer Kunstverein
Akademische Druck- und Verlagsanstalt, Graz; 1989
95 pages, 46 b/w illustr., 24 x 17 cm, 340g, German
Price: 27,– Euro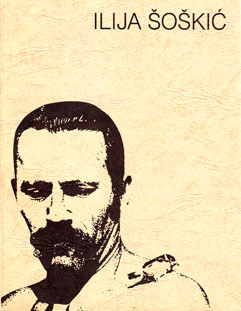 Ilija Šoškić

Authors: Dragica Čakić, Mario Diacono; Edited by: Elisabeth Printschitz; Editor: Grazer Kunstverein
Akademische Druck- und Verlagsanstalt, Graz; 1989
52 pages, 40 illustr. in total, 27 b/w, 13 color, 23,5 x 18 cm, 190g, German
Price: 29,– Euro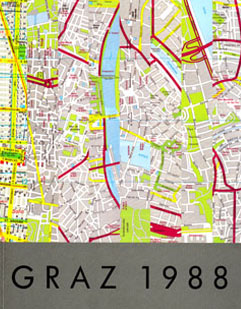 Graz 1988

Artistic contributions: Christine Bader, Jennifer Boande, Rene Daniels, Stanisav Divis, Georg Herold, Mike Kelley, Jon Kessler, Liz Larner, Juan Munoz, Włodek Pawlak, Konstantin Wiktorowitsch Swesdotschotov, German Igorjewitsch Vinogradov, Heimo Zobering; Authors: Viktor Misiano, Tschempiony Mira, Anda Rottenberg, Włodek Pawlak, Ferdinand Schmatz, Jana Sevcík, Jirí Sevcík, Cornelia Lauf, Bart Cassiman, Eduard Limonov, Juan Goytisolo, Mike Kelley, Dennis Cooper, Tim Power, Wolfgang Bauer; Edited by: Peter Pakesch, Elisabeth Printschitz; Editor: Grazer Kunstverein; Design: Heimo Zobernig
Akademische Druck- und Verlagsanstalt, 1988
120 pages, booklet extra, 75 illustr. in total; 40 b/w, 35 color, 27 x 21 cm, 505g, German/ English
Price: 31,– Euro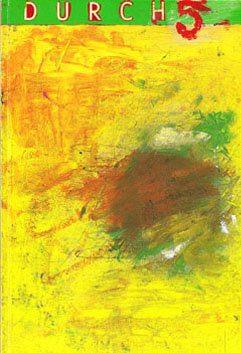 DURCH 5. Bildbeschreibungen

Artists: Dosso Dossi, Giotto, Hartmuth Skerbisch, Giovanni Bellini, Parmigianino, Lorenzo Lotto, Centelles, Edouard Manet, Pierre Bonnard, Paul Cézanne, Georges Braque, Ad Reinhardt, James Lee Byars, Kasimir Malewitsch, Mariella Simoni, William Turner; Authors: Franz Josef Czernin, Jeremy Gilbert-Rolfe, Leander Kaiser, Joseph Kosuth, Eva Meyer, Juan Muñoz, Hartmut Skerbisch, Reiner Speck, Harald Szeemann, Elisabeth von Schlebrügge, Daniel Walter; Edited by: Peter Pakesch, Elisabeth Printschitz; Editor: Grazer Kunstverein; Design: Herbert Brandl
Self publishing, 1988
84 pages, 34 illustr. in total; 21 b/w, 13 color, 24 x 16,5 cm, 185g, German/ English
ISSN 1010-8378: Price: 29,– Euro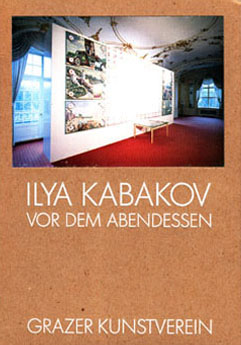 Ilya Kabakov: Vor dem Abendessen

Edited by: Peter Pakesch, Elisabeth Printschitz; Editor: Grazer Kunstverein; Design: Ilya Kabakov
Akademische Druck- und Verlagsanstalt, Graz; 1988
28 pages, 22 illustr. in total, 13 b/w, 9 color, 25 x 17 cm, 185g, German/ Russian
Price: 185,– Euro (out of print)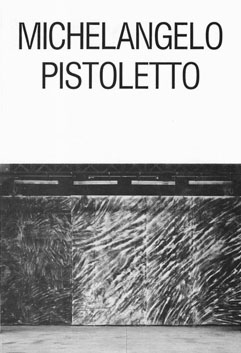 Michelangelo Pistoletto

Authors: Bruno Corà, Peter Pakesch, Michelangelo Pistoletto; Edited by: Grazer Kunstverein
Akademische Druck- und Verlangsanstalt, Graz; 1987
48 pages, 24 illustr. in total, 17 b/w, 7 color, 14 x 17 cm, 170g, German/ Italian
Price: 31,– Euro (out of print)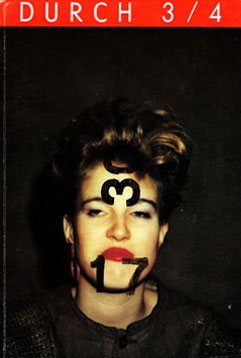 DURCH 3/ 4

Artists: Joseph Beuys, Ian Davidson, Guy Debord, Uwe Gabriel, Tita Giese, Jörg Immendorf, Asger Jorg, Michael Krebber, Otto Mühl, Markus Oehlen, Friedrich Seidenstücker, Nic Tenwiggenhorn; Authors: Werner Büttner, Guy Debord, Diedrich Diedrichsen, Rainald Goetz, Georg Herold, Jörg Immendorf, Asger Jorn, Michael Krebber, Markus Oehlen, Roberto Ohrt, Martin Prinzhorn, Mayo Thompson, Gil Wolmann; Edited by: Albert Oehlen, Peter Pakesch, Elisabeth Printschitz; Editor: Grazer Kunstverein; Design: Jörg Immendorff
Self-published, 1987
190 pages, 27 illustr. in total, 18 b/w, 9 color, 24,5 x 16,5 cm, 360g, German/ English
additional edition of 30, numbered, signed
ISSN 1010-8378; Price: 29,– Euro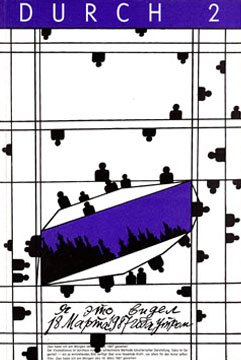 DURCH 2

Artists: Juri Albert, Annette Lemieux, Mc Dermott/ Mc Gough, Barbara Ess, Meg Webster, The Starn Twins, David Robbins, Nicolaj Filatov, A.V. Reuter,Georgij Lititschevskij, German Vinogradv, Igor Kapytjanskij, Vadim Zacharov, Alexander Kossolapov, Komar & Melamid, Erik Bulatov, Ilya Kabakov, Francisco Infante, Jonas Mekas, Raimund Abraham; Authors: Raimund Abraham, Josif Bakstein, Joseph Brodsky, Jean-Joseph Goux, Boris Groys, Gary Indiana, Tama Janowitz, Jonas Mekas, Viktor Misiano, Heiner Müller, Glen O'Brien, Dimitrij A. Prigov, David Robbins, Hans-Joachim Schlegel, Arlette Sennegon-Meister, Willis Truitt, Vadim Zacharov; Edited by: Peter Pakesch, Elisabeth Printschitz, Volker Schögler; Editor: Grazer Kunstverein; Design: Ilya Kabakov, Joseph Kosuth
Akademische Druck- und Verlagsanstalt, Graz; 1987
110 pages, 67 illustr. in total; 36 b/w, 31 color, 24,5 x 16,5 cm, 345g, German/ English
Price: 29,– Euro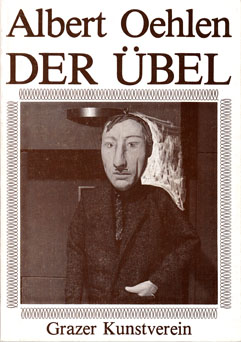 Albert Oehlen: Der Übel

Authors: Peter Pakesch; Edited by: Peter Pakesch, Albert Oehlen; Editor: Grazer Kunstverein; Cover design: Doll by Julia Reichert
Akademische Druck- und Verlangsanstalt, Graz; 1987
48 pages, 20 illustr. in total and collages 81–86; 9 b/w, 11 color, 24,5 x 17 cm, 310g, German (out of print)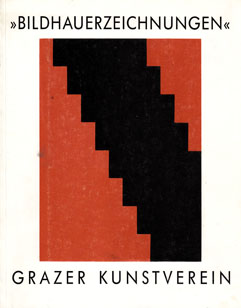 Bildhauerzeichnungen

Artists: Richard Artschwager, Joseph Beuys, Bruno Gironcoli, Donald Judd, Hubert Kiecol, Jannis Kounellis, Mario Merz, Bruce Naumann, Walter Pichler, Thomas Schütte, Richard Serra; Authors: Bruno Corà, Jeremy Gilbert-Rolfe, Antje von Graevenitz, Rafael Jablonka, Hubert Klocker, Dieter Koepplin, Ulrich Loock, John Yau; Edited by: Peter Pakesch; Editor: Grazer Kunstverein; Cover design: Hubert Kiecol
Akademische Druck- und Verlagsanstalt, Graz; 1987
84 pages, 70 illustr. in total, 41 b/w, 29 color, 27 x 21cm, 370g, German
ISBN 978-3-201-01347-1; Price: 29,– Euro (out of print)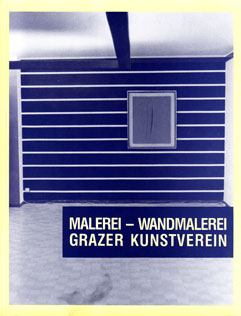 Malerei – Wandmalerei

Artists: Mario Merz, Sol Lewitt, Arnuf Rainer, Robert Ryman, Gerhard Richter, Dan Flavin, Niele Toroni, Pat Steir, Blinki Palermo, Pierpaolo Calzolari, Günther Förg, Ernst Caramelle, James Welling, Herbert Brandl; Authors: Otto Demus, Ludwig Hevesi, Dieter Bogner, Friedrich Kiesler, Goerg Schöllhamer, Christian Gagerle, Markus Brüderlin, Denys Zacharopoulos; Edited by: Peter Pakesch; Herausgeber: Grazer Kunstverein; Design: Günther Förg
Akademische Druck- und Verlagsanstalt, Graz; 1987
120 pages, 87 illustr. in total plus booklet; 44 b/w, 43 color, 27 x 21 cm, 560g, German
Price: 29,– Euro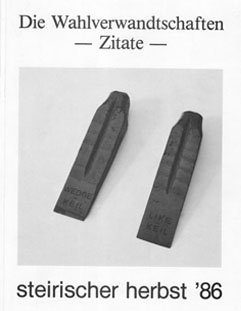 Die Wahlverwandtschaften

Artists: Hans Holbein, Mario Merz, Pierpaolo Calolari, Johan Baldessari, Alighiero Boetti, Reinhard Priessnitz, Norbert Brunner, Günter Brus, Werner Büttner, Francesco Clemente, Gilbert & George, Jenny Holzer, Ilja Kabakov, Per Kirkeby, Pierre Klossowski, Joseph Kosuth, Reinhard Mucha, Bruce Nauman, Dieter Roth, Mariella Simoni, Jan Vercruysse, Franz West, Ferdinand Schmatz, Otto Zitko; Authors: Elechi Amadi, Alberto Boatto, Konrad Bayer, Elias Canetti, Raymond Carver, Daniil Charmes, Joseph Conrad, Alain Cueff, Gustave Flaubert, Sigmund Freud, Allen Ginsberg, Jenny Holzer, Per Kirkeby, Pierre Klossowski, Joseph Kosuth, Giacomo Leopardi, Thomas Mann, Mario Merz, Peter Pakesch, Edgar Allen Poe, Ezra Pound, Reinhard Pressnitz, Dieter Roth, Claude Royet-Journoud, August Ruhs, Johannes von Schlebrügge, Ferdinand Schmatz, William Shakespeare, Mariella Simoni, Daniel Walter, Franz West, Elisabeth Wiesmayr-Schlebrügge, Ludwig Wittgenstein, Denys Zacharopoulos, sowie aus dem Alten Testament, den Nachtwachen des Bonaventura und Suburban Souls; Editored by: Peter Pakesch; Editor: Grazer Kunstverein
Akademische Druck- und Verlagsanstalt, Graz; 1986
158 pages, 95 illustr. in total; 57 b/w, 38 color, 27 x 21 cm, 685g, German
Price: 29,– Euro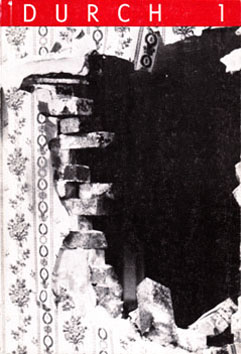 DURCH 1

Artists: Günther Förg, Reinhard Mucha, Meuser, Hubert Kiecol, Georg Herold, Albert Oehlen; Authors: Rudolf Haller, Rolf Herken, Roger Penrose, August Ruhs, Ferdinand Schmatz, Elisabeth Schweeger, Peter Weibel, John A. Wheeler, Oswald Wiener, Erich Wonder, Albert Oehlen, Peter Kogler; Edited by: Peter Pakesch, Elisabeth Printschitz, Klaus Feichtenberger; Editor: Grazer Kunstverein; Design: John Baldessari
Self-published, 1986
66 pages, 33 illustr. in total; 10 b/w, 23 color, 24 x 16,5 cm, 180g, German/ English
Price: 29,– Euro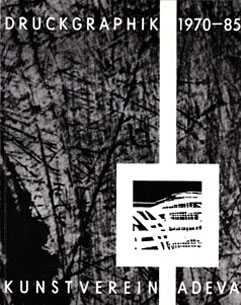 Druckgraphik. 1970–85

Artists: John Baldessari, Georg Baselitz, Marcel Broodthaer, Günter Brus, Werner Büttner, Francesco Clemente, Enzo Cucchi, Gunter Damisch, Martin Disler, Jörg Immendorf, Jasper Johs, Hubert Kiecol, Per Kirkeby, Sol Lewitt, Markus Lüpertz, Hermann Nitsch, Albert Oehlen, A.R. Penck, Arnulf Raier, Dieter Roth, Emilio Vedova, Franz Wanner; Authors: Bice Curiger, Martin Disler, Monika Faber, Johannes Gachang, Günther Gercken, Per Kirkeby, David Shapiro, Emilio Vedova, Wolfgang Wunderlich; Edited by: Peter Pakesch
Editor: Grazer Kunstverein;
Akademische Druck- und Verlagsanstalt, Graz; 1986
120 pages, 158 illustr. in total, 124 b/w, 34 color, 27 x 21,5 cm, 540g, German
ISBN 978-3-201-01326-9; Price: 31,– Euro