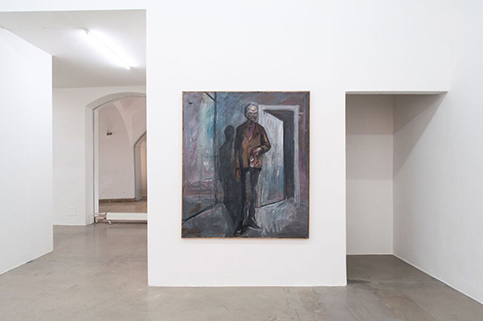 Georg Eisler, Ernst Fischer, 1972/73, on display for Spring 2017 at Grazer Kunstverein. Kindly on loan from Ernest Kaltenegger. Photography by Christine Winkler.

Ernst Fischer was born in Bohemian Komotau in 1899. He died in 1972 at the house of the three Feuerlöscher sisters, now known as Prenning's Garten in Deutschfeistritz, just outside of Graz. During his early life Fischer studied philosophy in Graz, before joining the staff of the Arbeiter-Zeitung, where he remained until 1934. Thereafter he became a member of the Communist Party, and in 1945 he was instrumental in establishing a provincial government in Austria, where he briefly played the role of Minister of Education. Fischer was also founder and editor-in-chief of Neues Österreich. From the late 1950s onwards he engaged himself more deeply in the literary world, producing books and plays reflecting on the importance of culture for the class struggle, his earlier experiences as an exile and freedom fighter, and the necessity of art.

In 1959 Fischer first published his book The Necessity of Art – A Marxist Approach. In it, he explored why art matters despite the trauma and hardship of everyday life. Fischer was a virulent opponent of fascism and the Nazis, fighting first through socialism, then through communism, and finally retreating into arts and culture as a space of reimagining and resistance. As the spirit guide throughout 2017, Fischer's writings, thoughts and influence found fresh resonance by motivating the artistic programme and inspiring new commissions and artworks.


Books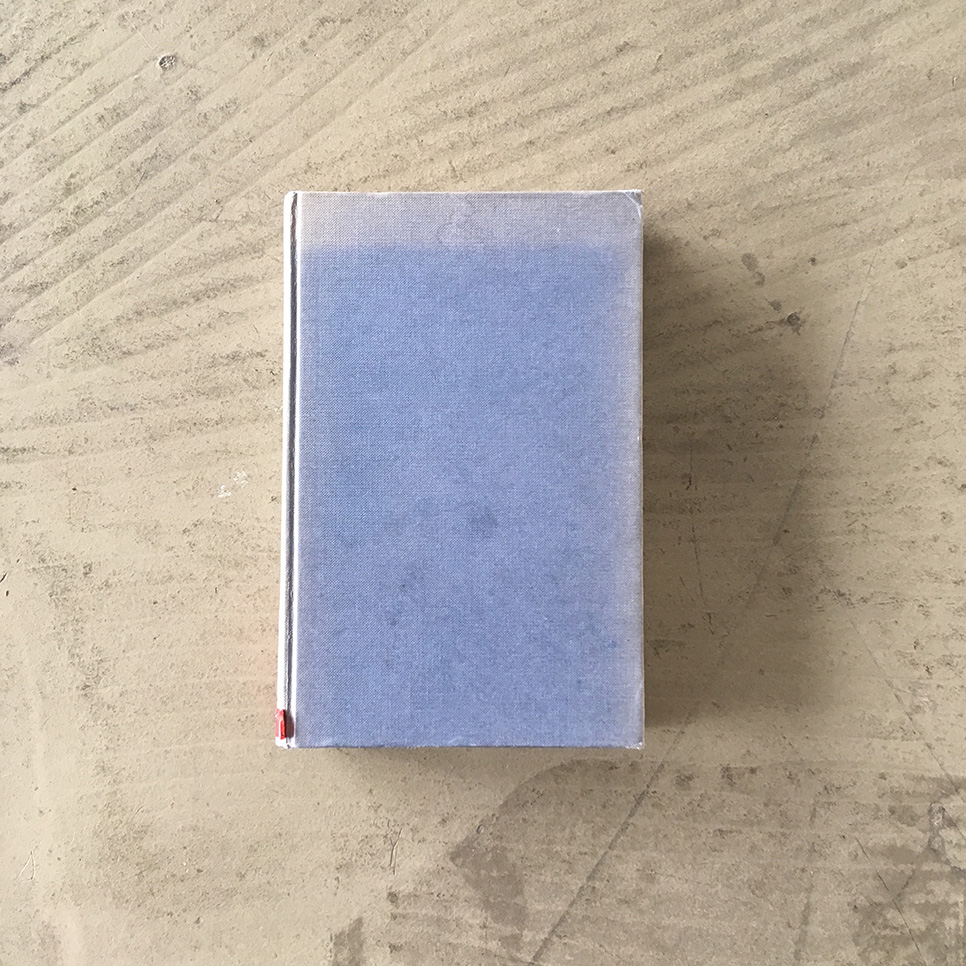 An Opposing Man

Author: Ernst Fischer. Translated by Peter and Betty Ross with an introduction by John Berger.
Publisher: Allen Lane
Publishing year: 1974

The book is fascinating as an account of the inner struggle of a sensitive and intelligent man in conflict with a monolithic system in which he nevertheless believes. Not for those looking for routine descriptions of mundane events but highly valuable as a poet's vision of reality.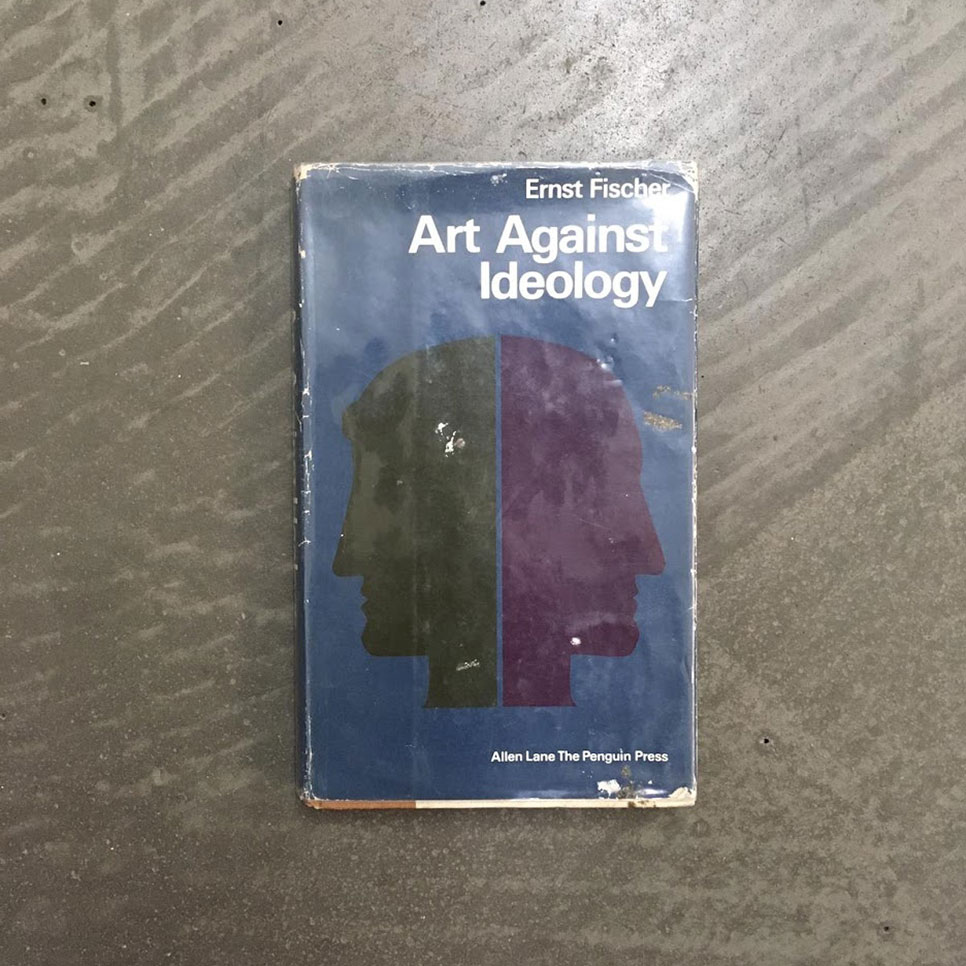 Art Against Ideology

Author: Ernst Fischer. Translated by Anna Bostock.
Publisher: Allen Lane The Penguin Press
Publishing year: 1969

In this book the author sets out to show that communism and capitalism in their present form are acting contrary to the interests of human beings as individuals: that they are using wishes and phrases as a substitute for forging a reality out of freedom and dignity. In so doing both are, therefore, hastening the alienation of the individual.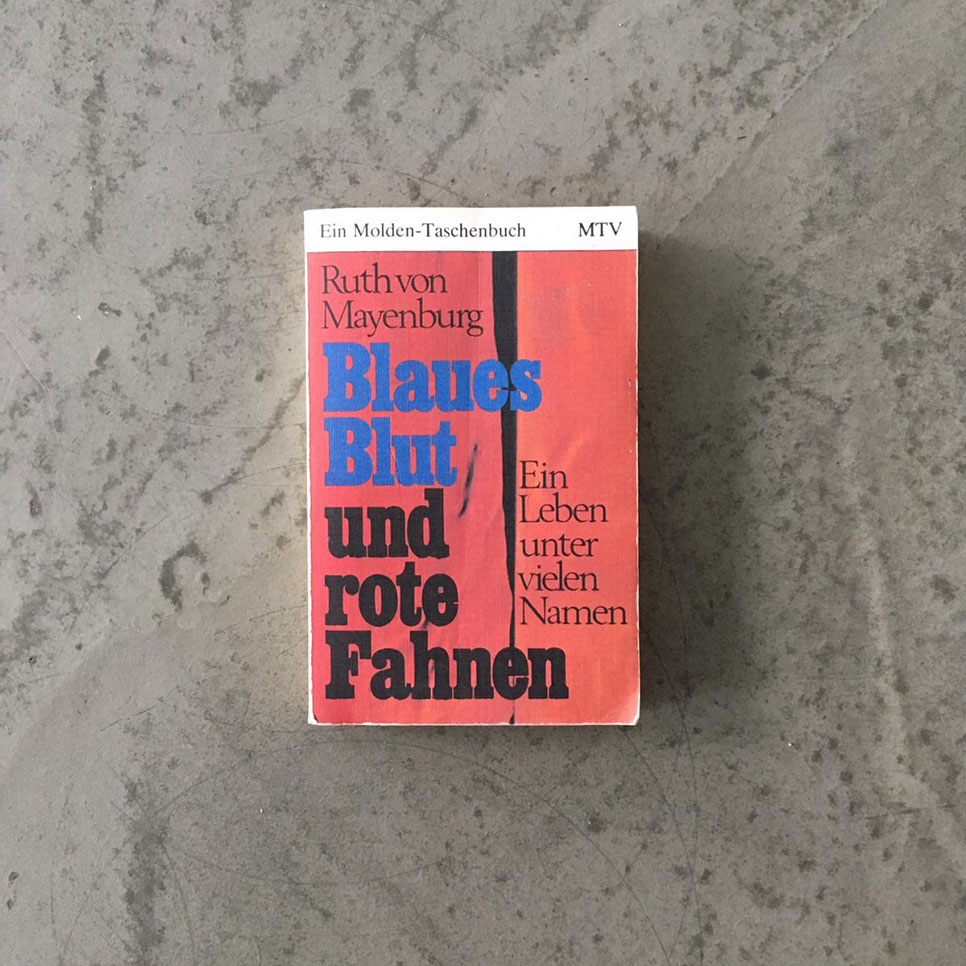 Blaues Blut und rote Fahnen – Blue Blood and Red Flags

Author: Ruth von Mayenburg
Publisher: Verlag Fritz Molden
Publishing year: 1969

The biography of the dangerous and adventurous life of a fascinating woman: in Vienna, Moscow and Berlin, between the German Staff Headquarters and the Red Army. Between aristocratic estates and revolutionary taverns.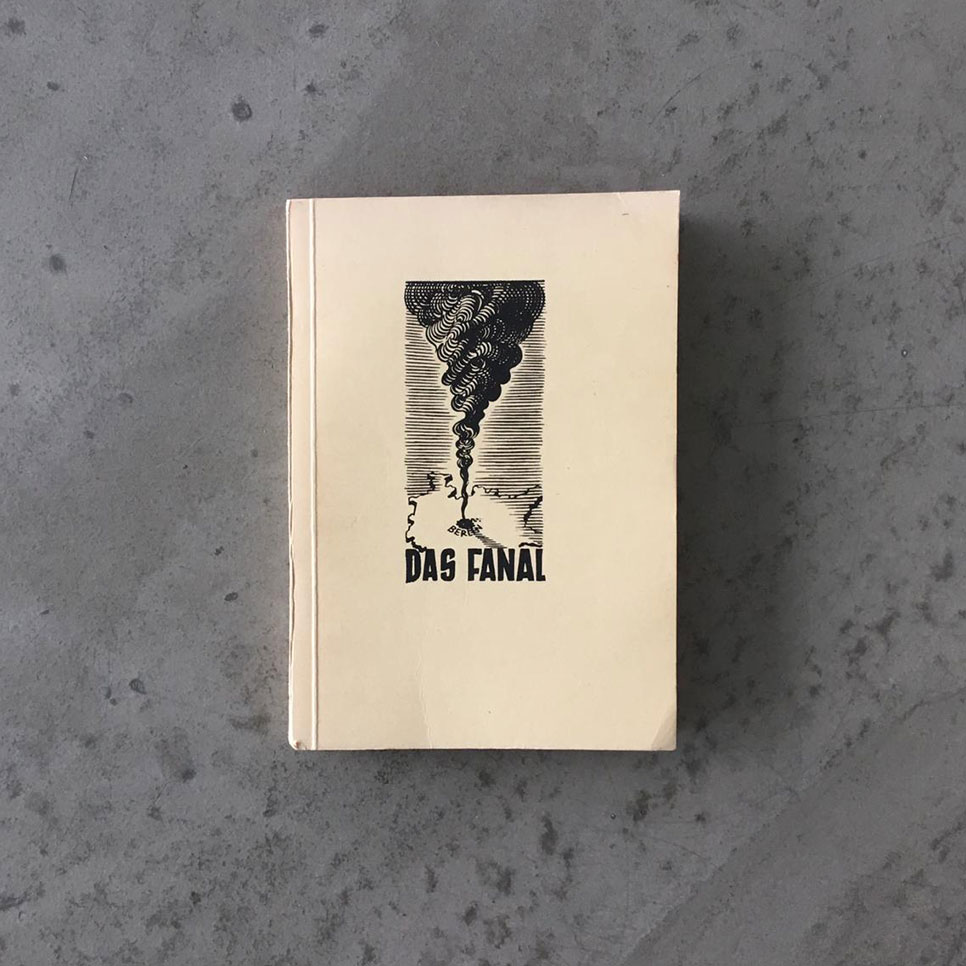 Das Fanal – The Torch

Author: Ernst Fischer
Publisher: Wien Stern Verlag
Publishing year: 1946

In his punchy manner, Fischer describes the course of the trial and the brave self-defense of Dimitroff, the well-known Bulgarian statesman and pioneer of communism who first exposed the underground threads of this crime, and Hermann Göring, who was invited as a witness.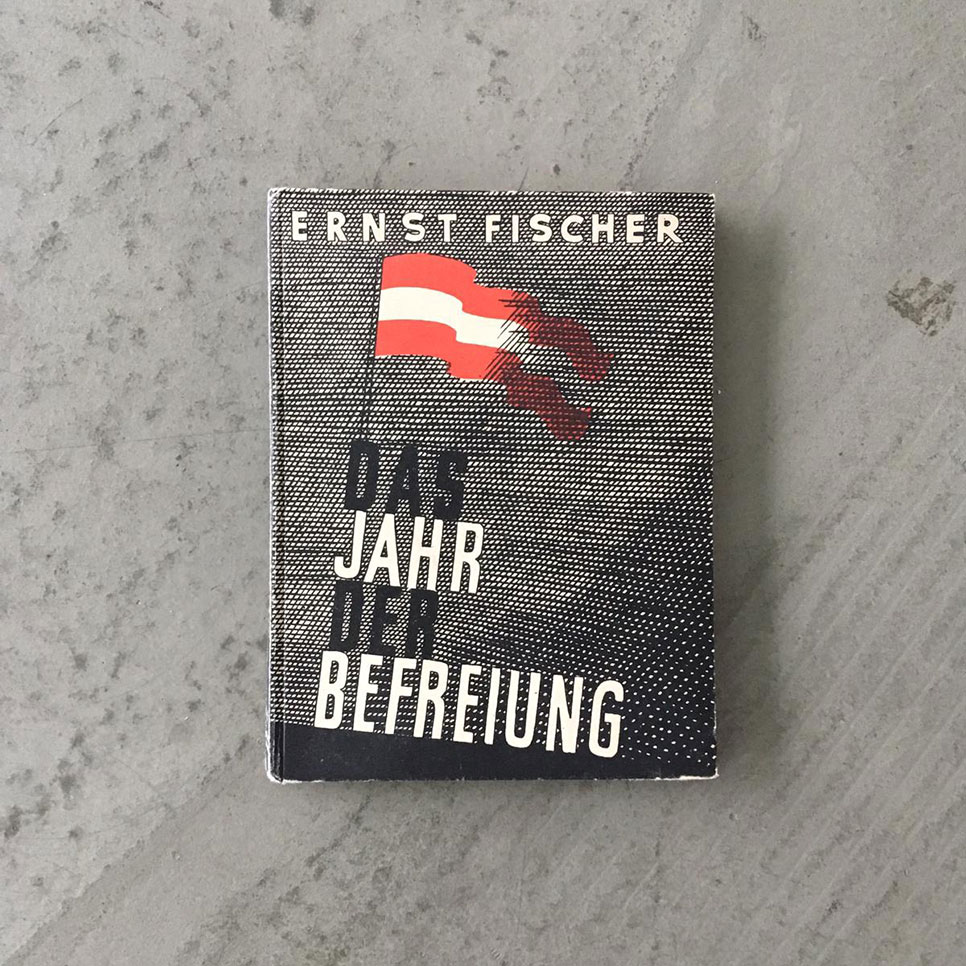 Das Jahr der Befreiung

Author: Ernst Fischer
Publisher: Wien Stern Verlag
Publishing year: 1946

This book is a combination of speeches and essays about communism, socialism and Austrian politics.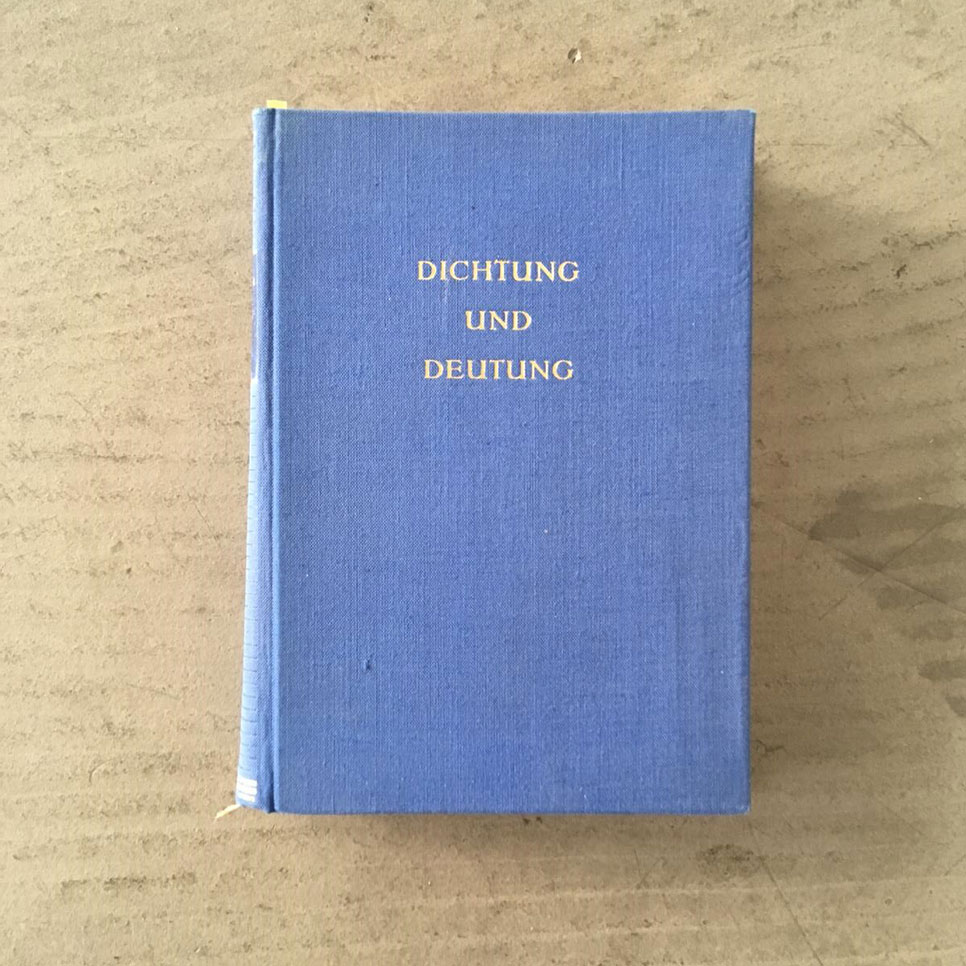 Dichtung und Deutung – Poetry and interpretation

Author: Ernst Fischer
Publisher: Globus II
Publishing year: 1953

This book is a collection of contributions to the contemplation of literature. It includes poetry and literature texts from different poets and writers.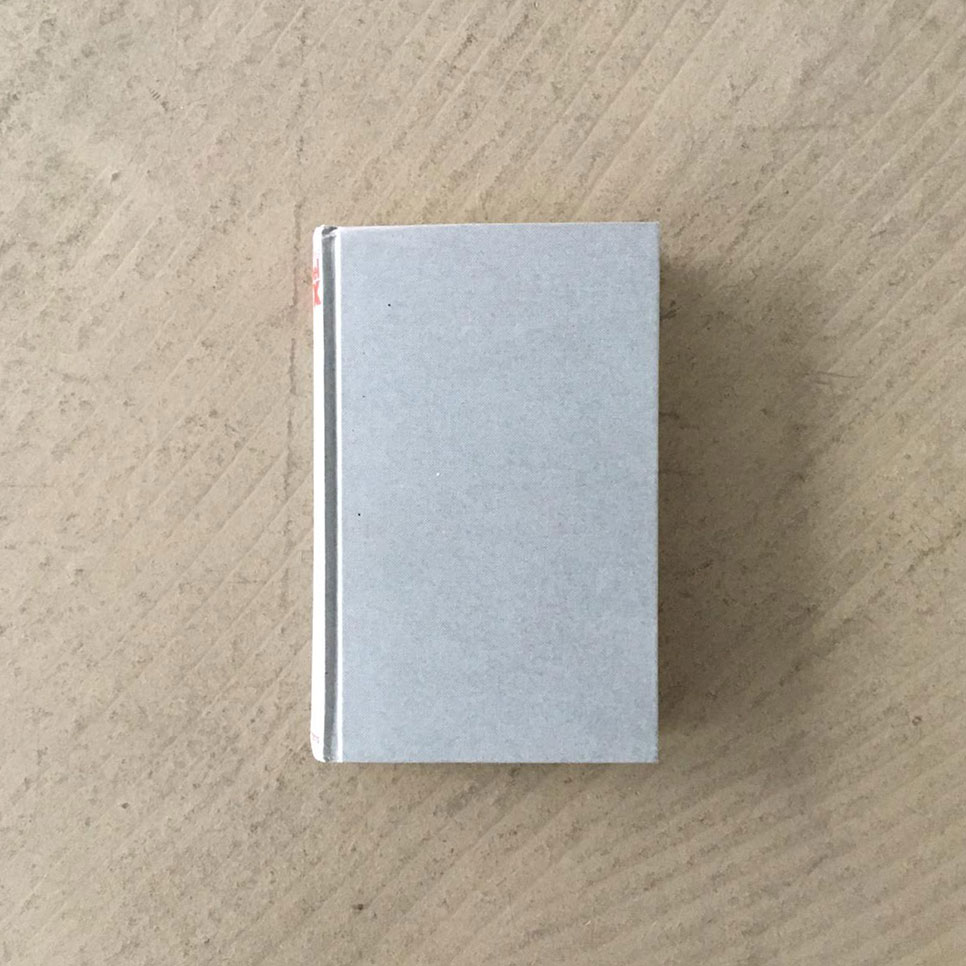 Hotel Lux

Author: Ruth von Mayenburg
Publisher: Bertelsmann Verlag GmbH
Publishing year: 1978

In this book, Ruth von Mayenburg finally voiced clear criticism of the conditions in the Soviet Union at that time, describing encounters with the numerous German emigrants she had met at the Hotel Lux, including Herbert Wehner.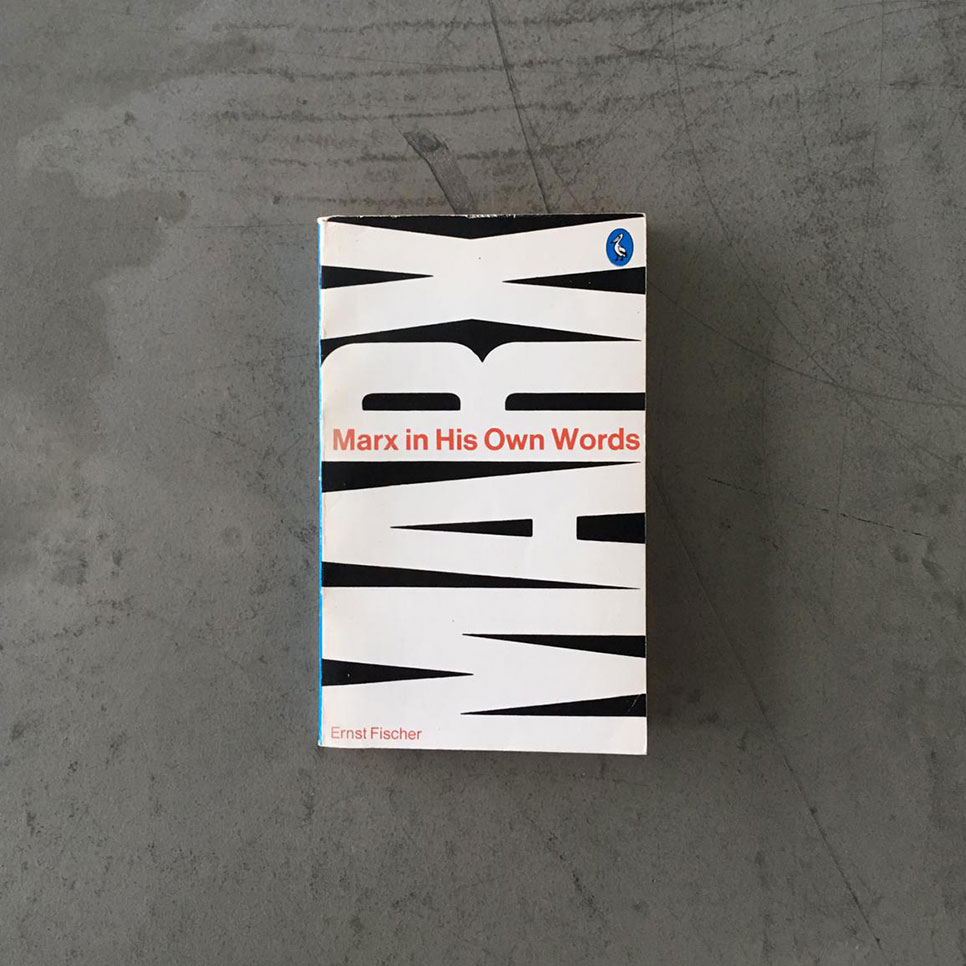 Marx in His Own Words

Author: Ernst Fischer in collaboration with Franz Marek. Translated by Anna Bostock
Publisher: Allen Lane, The Penguin Press
Publishing year: 1970

This is a brief and lucid guide to what Marx really said, compiled by one of the great figures of modern Marxism. The body of the book is a discussion of the central themes of Marxism, expressed mainly in Marx's own words, but Ernst Fischer and Franz Marek have also included a chronology of his life and longer passages from three of his major works.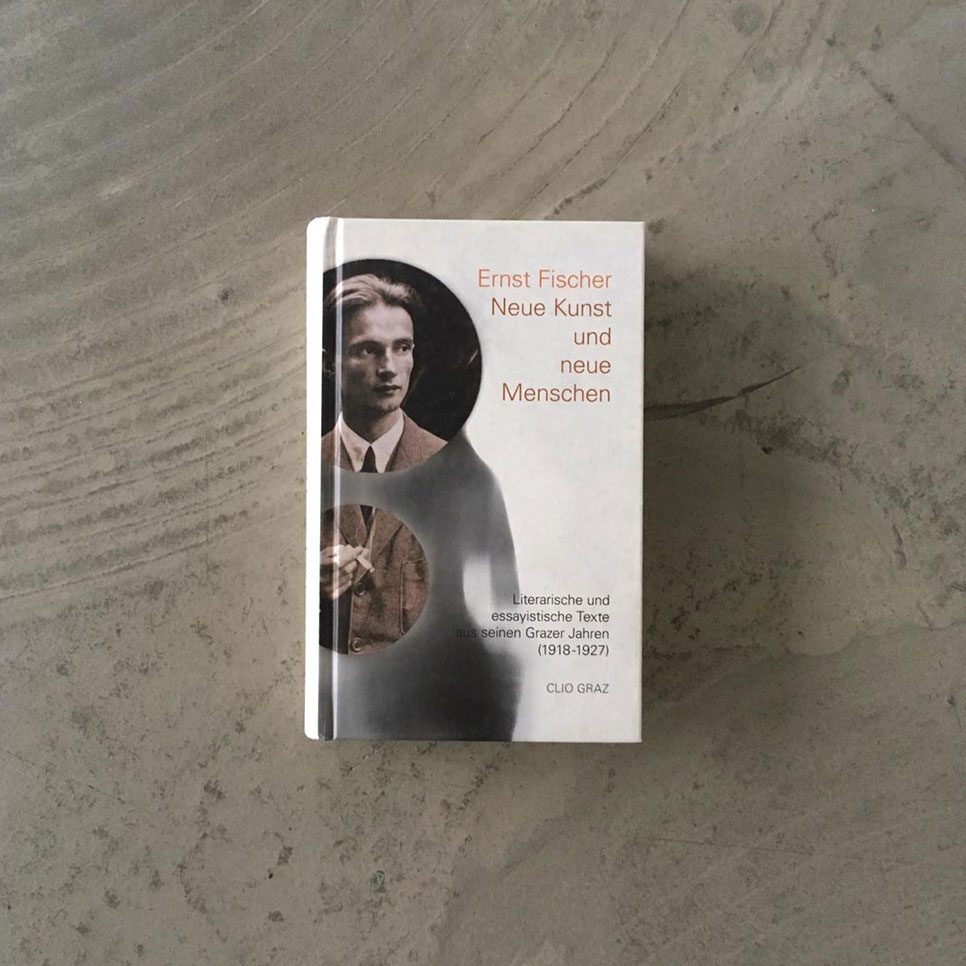 Neue Kunst und neue Menschen – New Art and New People

Author: Ernst Fischer, with an epilogue from Jürgen Egyptien
Publisher: CLIO Graz
Publishing year: 2016

The edition of texts from Ernst Fischer's Graz years (1920–1927) offers a representative selection from the early work of the Austrian politician, writer, cultural and art theorist. It presents him as a versatile author who, in his early years, tried to make a name for himself as a narrator, dramatist and poet as well as an art critic, cultural theorist and political publicist.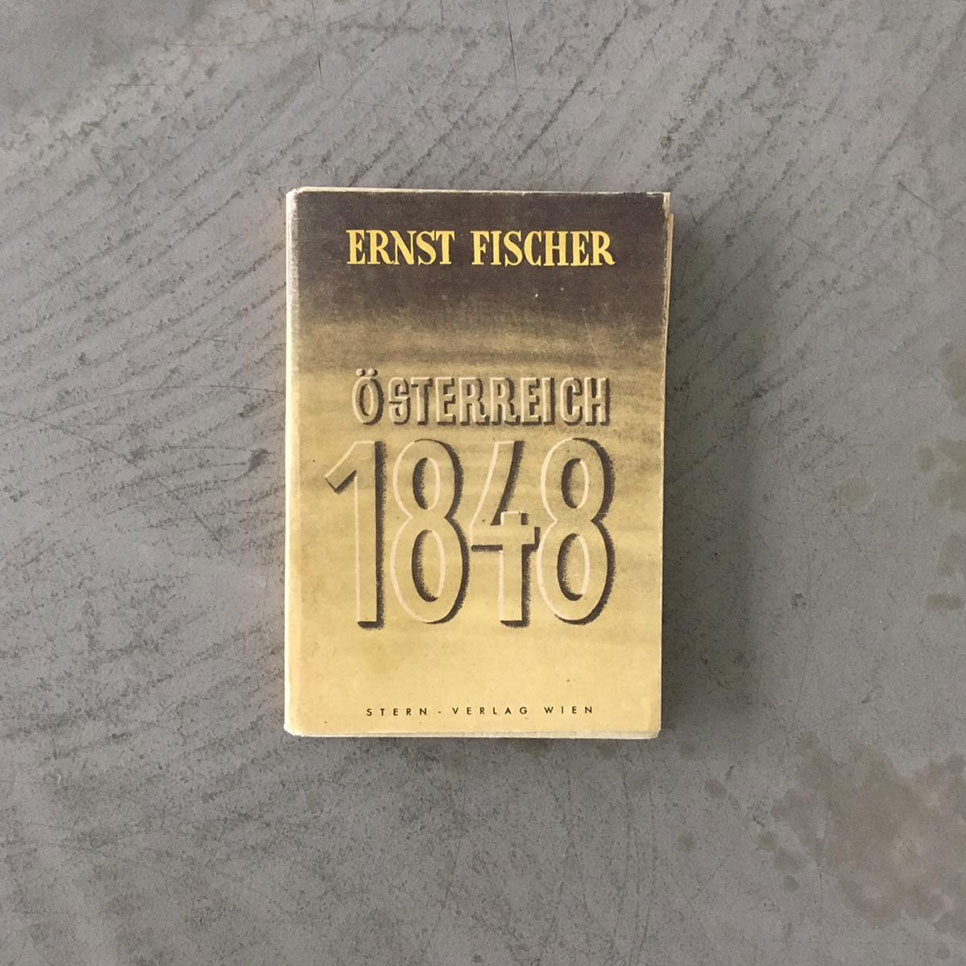 Österreich 1848

Author: Ernst Fischer
Publisher: Stern-Verlag Wien
Publishing year: 1946

This book is a valuable contribution to the history of Austrian people. It is not a juxtaposition of facts, but rather a description of the development of Austria at a particular turning point in its history in 1848, in broad outlines and with a sure eye for the essentials.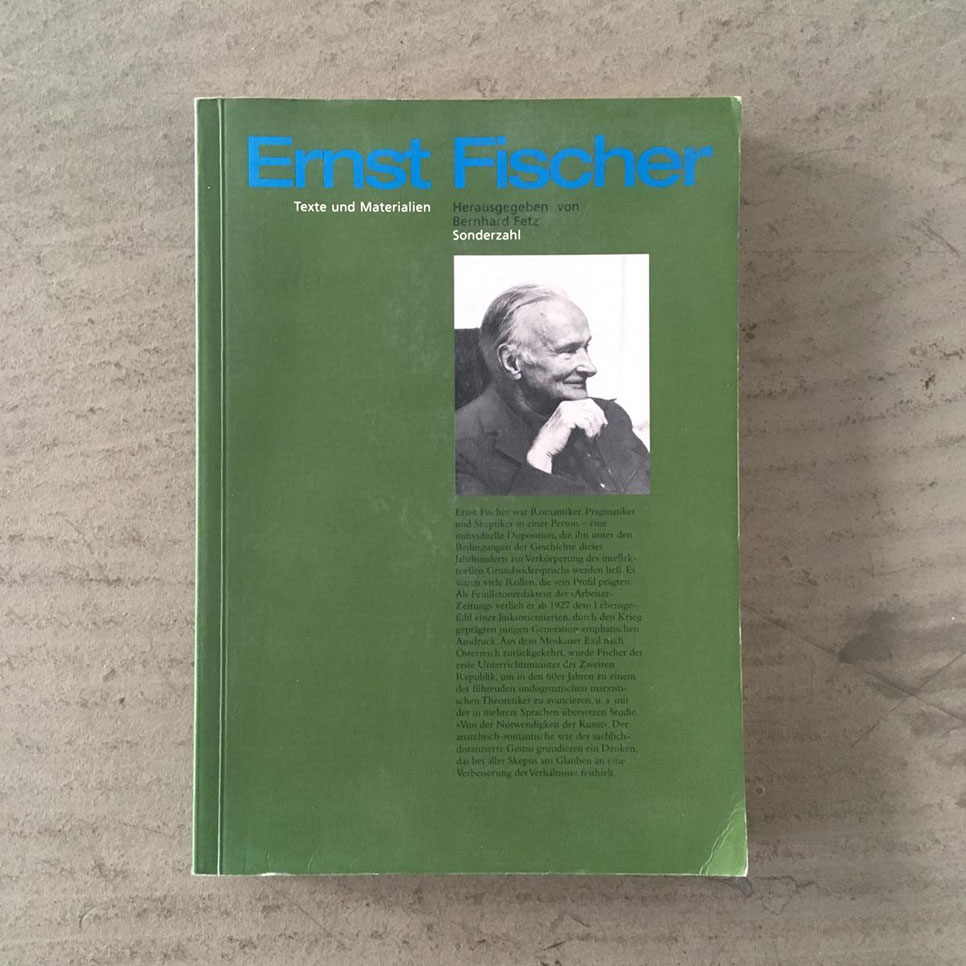 Texte und Materialien – Text and Materials

Author: Ernst Fischer and others
Publisher: Bernhard Fetz, Sonderzahl
Publishing year: 2000

Ernst Fischer was the most important communist intellectual in the Second Republic. The editor Bernhard Fetz characterizes him as "romantic, pragmatist and skeptic in one person" and thus sets out the individual conditions that were decisive for Fischer's work. This – and much more – can be read in more detail in this volume. The excellent contributions, some previously unpublished texts by the author and the correspondence between Ernst Fischer and John Berger make this book a journey of discovery.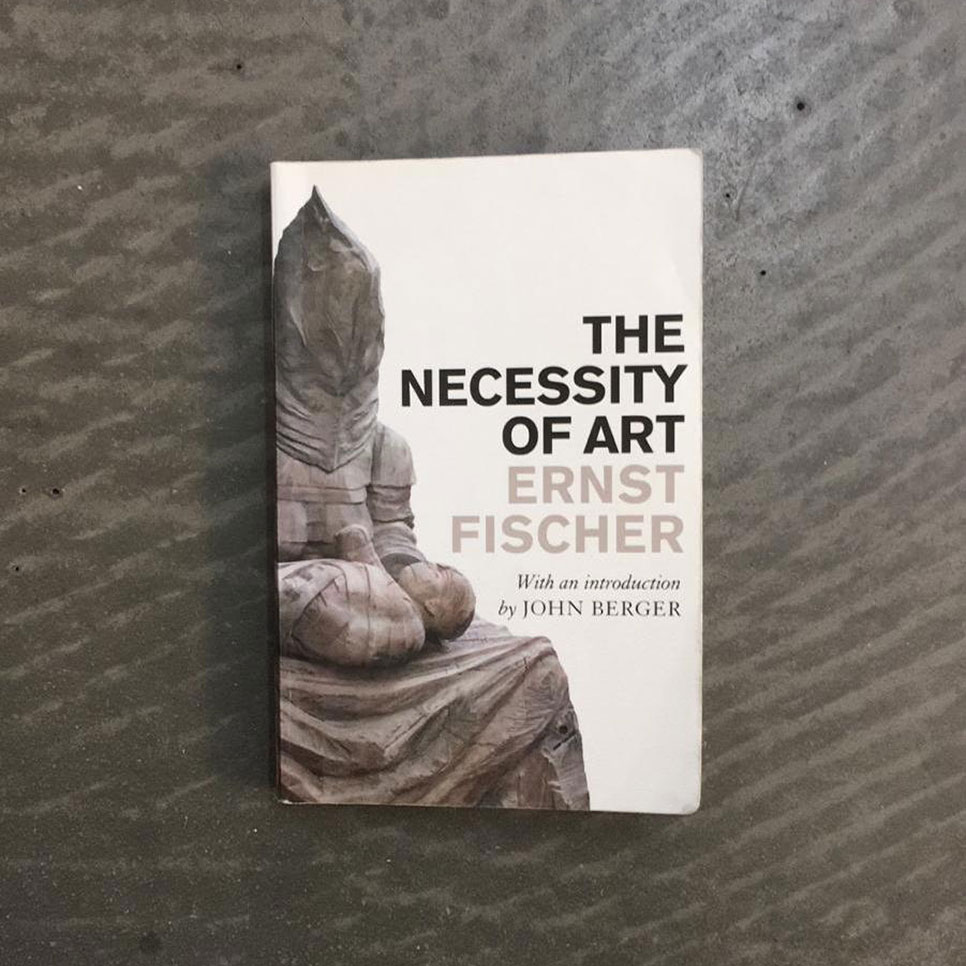 The Necessity of Art

Author: Ernst Fischer. Translated by Anna Bostock.
Publisher: Verso.
Publishing year: 2010. The book was originally published in 1959.

In this wide-ranging and erudite exploration of literary and fine art, Fischer looks at the relationship between the creative imagination and social reality, arguing that truthful art must both reflect existence in all its flaws and imperfections, and help show how change and improvement might be brought about.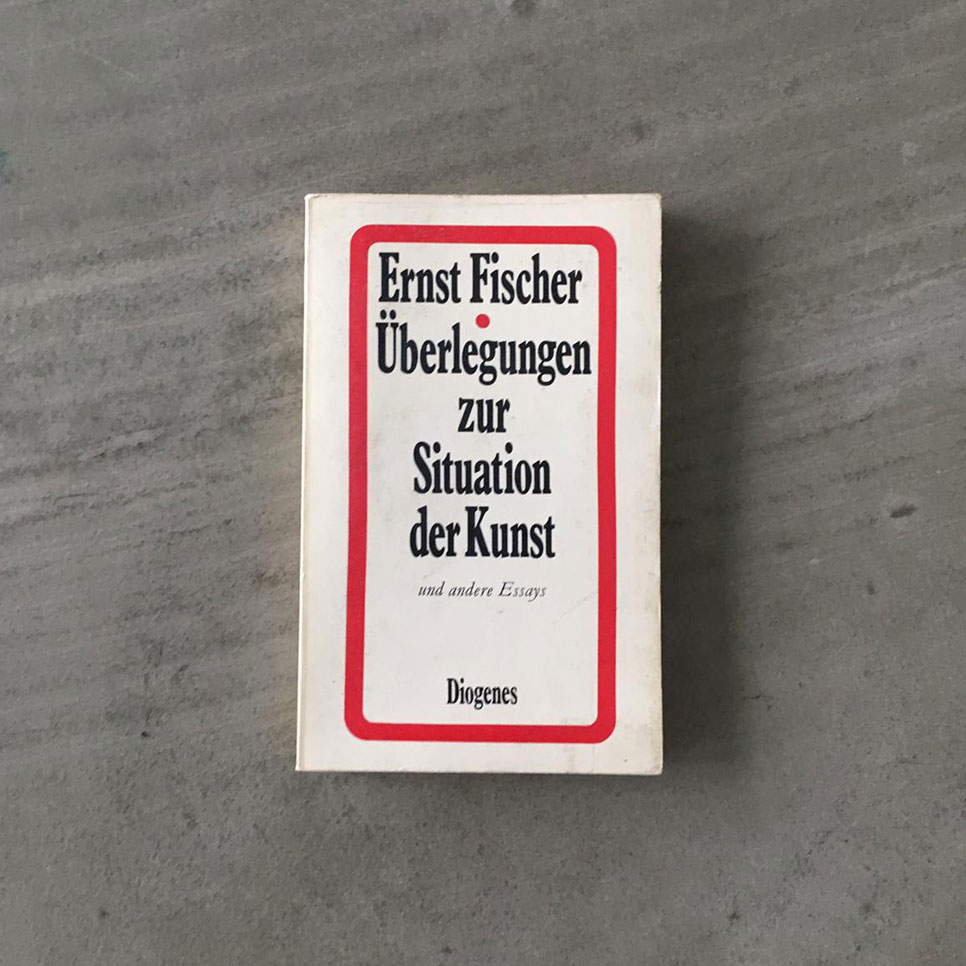 Überlegungen zur Situation der Kunst – Thoughts about the Situation of Art

Author: Ernst Fischer
Publisher: Digenes Verlag AG
Publishing year: 1971

Ernst Fischer concludes his book with the summary: art is allowed to do everything, art doesn't have to do anything. In the essays on Samuel Backett and Hanns Eisler, he also shows an art that cannot be spared, as actually changing – and more effective than an agitation leaflet can ever be.