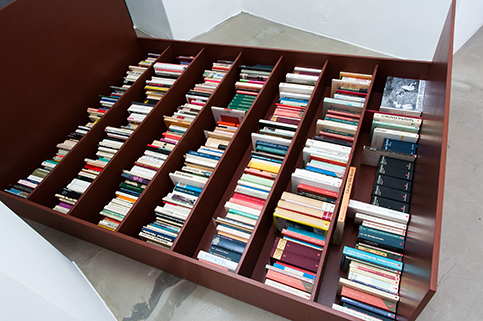 Image showing current display of the Elisabeth Printschitz Library. Structure by Ola Vasiljeva.

Elisabeth Printschitz (1952–1993) was artistic director of the Grazer Kunstverein from 1987–1993. A large selection of her personal library was bequeathed to the Grazer Kunstverein and we are honoured to host it in our research rooms. The library contains (rare) philosophical and theoretical books as well as first edition novels and poetry. The books can be read and borrowed by our members.

In 2017 as part of our Winter Season, artist-in-residence Ola Vasiljeva created an artwork in the form of a versatile bed as a housing structure to contain the books.