Grazer Kunstverein moves to Andritz
Dennis McNulty
SOUND TRUTHING
from 27.4.2021
(Andritz)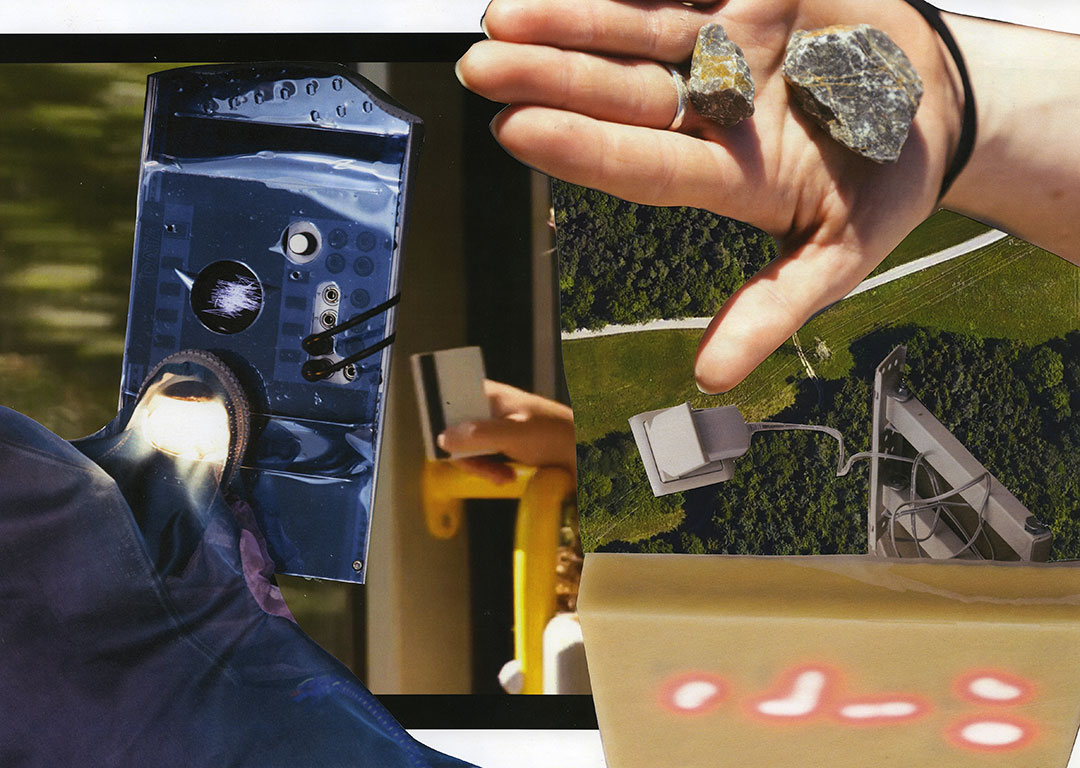 In an attempt to move the Grazer Kunstverein to Andritz, artist Dennis McNulty presents Sound Truthing, a medium-specific retrospective that brings together a selection of his audio works, many of which have been produced in relation to specific sites in different parts of the world over the past two decades or so. Sound Truthing is partly motivated by the challenge of finding forms for art within the constraints of a pandemic. It reimagines the walking tour format McNulty has explored in recent years with works such as The Moment Space (GKV, 2018).

Sound Truthing makes use of Echoes, a GPS-triggered audio tour application, to explore the district of Andritz as a context. Echoes enables an audio recording to be associated with a specific location on the face of the Earth. The listener has to physically be in that particular place in order to hear the associated sound through their smartphone. This placement of audio in an Echoes sound walk has some obvious resonances with the process of arranging artworks in a gallery space. In order to experience Sound Truthing, visitors will need to download the Echoes app and activate the sound walk while following a specific route through Andritz. Instruction and map will be available here as well as at Grazer Kunstverein from 27 April 2021.

The title Sound Truthing is a play on the term "ground truthing", which is the act of gathering information in the real world ("on the ground") for comparison with theoretical models or harvested data.

(https://echoes.xyz/)

Dennis McNulty (born 1970 in Ireland) is an artist, music-maker and engineer from Ireland. His work is informed by his background in electronic music, his training as a structural engineer and his studies in psychoacoustics (sound perception). McNulty works across a variety of media on both sides of the computer screen to produce large-scale physical objects, media assemblages, software and live work. He often draws on the context of the buildings he exhibits in, modifying and intervening in their spatial narratives. Recent projects include Light and Language, Lismore Castle Arts (2021); We Dream in Actions, Douglas Hyde Gallery, Dublin (2020); Everything is Somewhere Else, Paper Visual Art (2020); TTOPOLOGY at Grazer Kunstverein and VISUAL, Carlow (2018); anginging, Assembly Point, London (2018); Homo Gestalt at Bluecoat, Liverpool Biennial (2016), Lofoten International Art Festival: Disappearing Acts, Svolvaer (2015), A Leisure Complex, Collective Gallery, Edinburgh/ Carnoustie (2014), and PROTOTYPES, Limerick City Gallery of Art (2014). Previous exhibitions include Performa 11 (2011), Encuentro de Medellin (2007) and the São Paulo Bienal (2008 and 2004). In 2019 McNulty initiated BETWEEN MACHINES, a project that is concerned with developing niche technologies for electronic musicians. McNulty is artist in residence at CONNECT, Ireland's research centre for future networks and communications where he is an active member of the Orthogonal Methods Group. His work is supported by The Arts Council of Ireland.