Grazer Kunstverein moves to a football stadium
Tai Shani
4.3.2020, 6pm
Meeting point at tram stop: Stadion Liebenau
(Liebenau)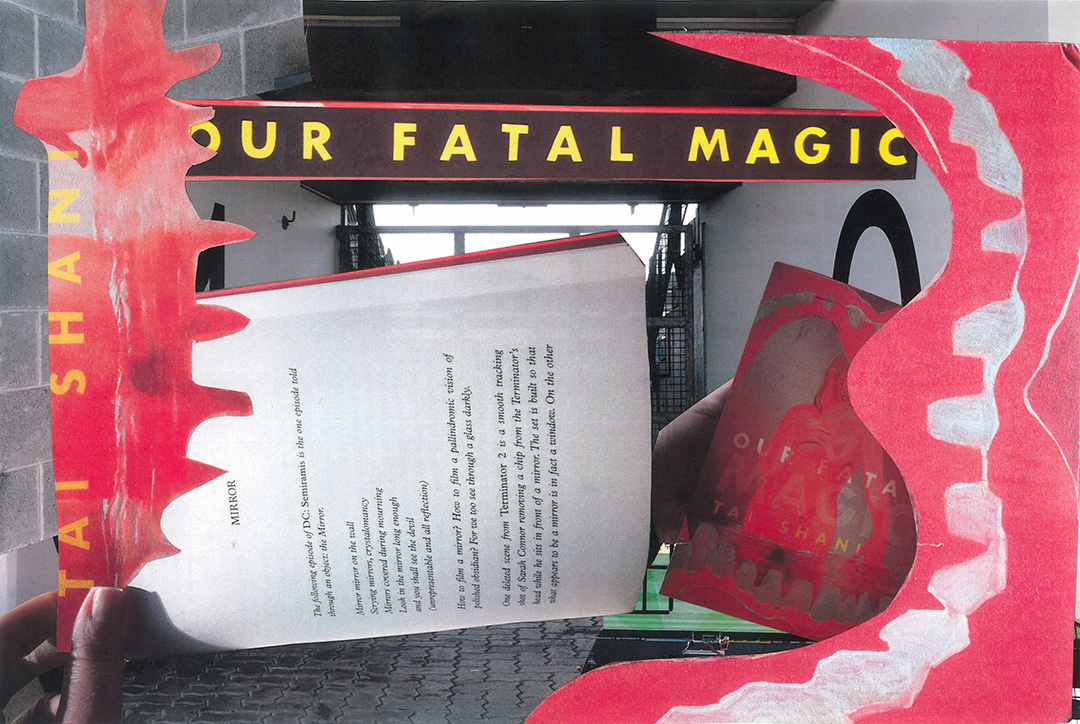 Tai Shani works with sculpture, installation, performance, moving image, text, spoken word, and virtual reality in her multidisciplinary artistic practice. Using the forms of science-fiction, anthropology, feminist and queer theory, Shani blurs fact and fiction, re-imagining cultural archetypes and re-interpreting their narratives with eroticism, violence and fantasy. A rehearsed reading from Shani's 2019 publication Our Fatal Magic will take place in temporal proximity to her new exhibition at Grazer Kunstverein (opening 13 March 2020). Our Fatal Magic is a work of speculative fiction, written in twelve prose vignettes. Drawing on a lineage of pioneering writers like Marge Piercy, Octavia Butler and others, Our Fatal Magic invokes feminist and queer theory to propose an intimate, erotic, often violent space of critique, in which gender constructs are destabilized, alternative histories are summoned, and a post-patriarchal future is imagined. Choosing a location beside Liebenau's football stadium for a collective close reading of extracts of Our Fatal Magic allows us to consider what it means to actively consider and call into being such worlds from within the overtly male-dominated context of professional football, and ask what it means to serve culture in spaces outside of those explicitly created for art.

Tai Shani (b. 1976) is an artist based in London. Inspired by historical characters and narratives, Shani creates dark utopian world, looking at femininity and thinking about what can be salvaged from the history of femininity. In 2019 she was one of four artists to be awarded the prestigious Turner Prize. Shani has presented her work extensively in the UK and abroad, recent exhibitions and commissions include Netwerk Aalst (2019), Fondazione Sandretto Re Rebaudengo (2019), Athens Biennial, (2018), Nottingham Contemporary (2018), Glasgow International (2018), Wysing Arts Centre (2017), Tensta Konsthall, Stockholm (2016), RADAR commission, Loughborough University (2016), Serpentine Galleries (2016), Tate Britain (2016), Schirn Kunsthalle, Frankfurt (2015), Southbank Centre, London (2014–15), Arnolfini, Bristol (2013), Matt's Gallery, London (2012), FRAC Nord-Pas de Calais and Loop Festival, Barcelona (2011), The Barbican, London (2011), ICA, London (2011).