Grazer Kunstverein moves to a kindergarten
Aimée Zito Lema and Becket MWN
21.6.2021, 9.30am
(St. Leonhard)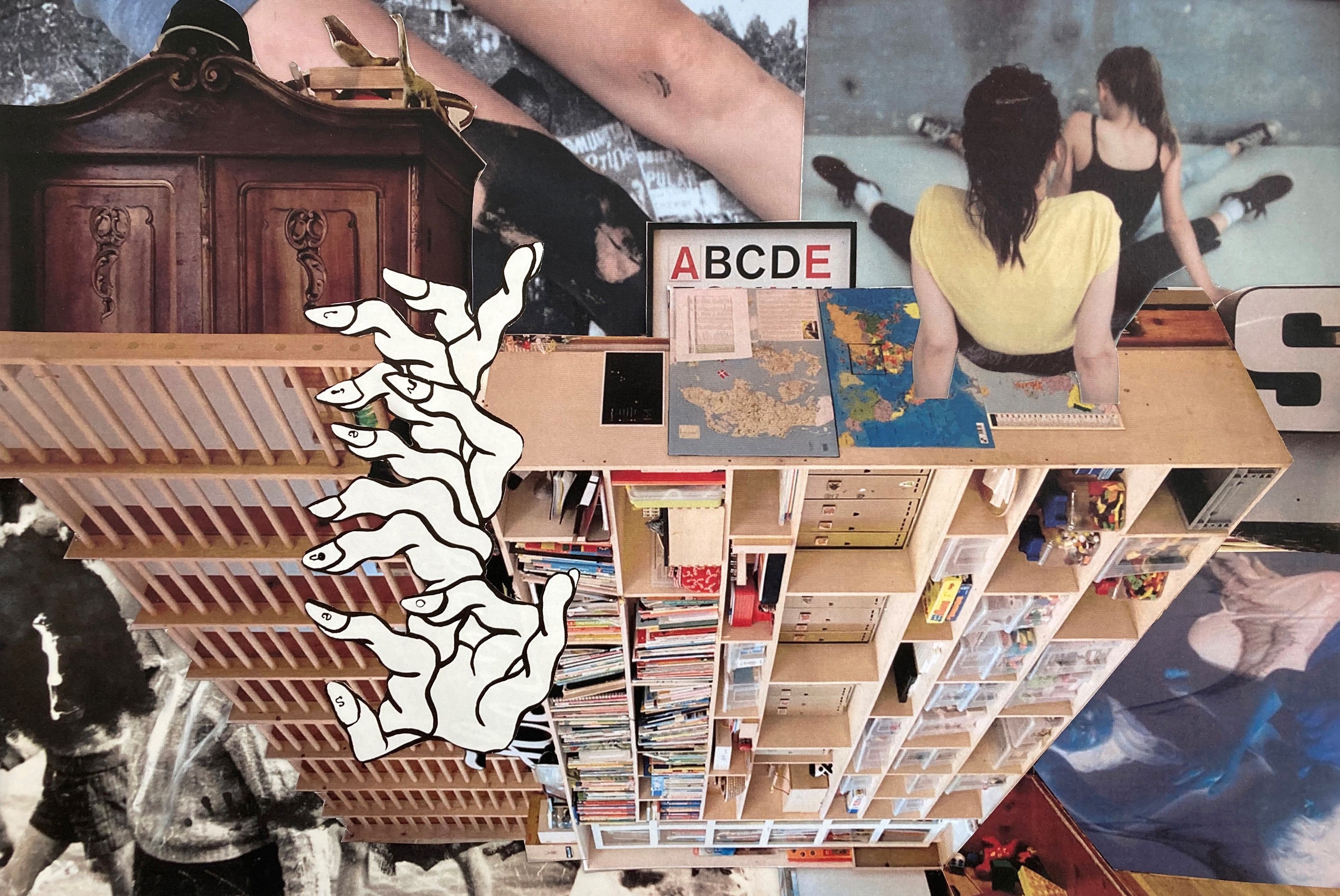 In their collaborative work, the artists Aimée Zito Lema and Becket MWN investigate the relations between speech, memory and movement. For their exhibition at Grazer Kunstverein, they have worked with actors through a process of documented rehearsals, which resulted in a video installation. For our ongoing project Grazer Kunstverein is moving!, Aimée Zito Lema and Becket MWN move the Kunstverein to the Projektkindergarten St. Leonhard to explore the learning process of speech and memory with children. In a 30 minute workshop, the children will develop movements and dialogue together with Veza Fernández, a dance, voice and performance artist. The workshop will be documented on video. Aimée Zito Lema and Becket MWN are interested to see how the relations between physical movement, memory and speech work together to construct a character, while simultaneously deconstructing this construction through documenting the learning process.

The visual artist Aimée Zito Lema (born 1982) engages in her artistic practice with questions around social memory and the body as an agent of resistance. She was born in Amsterdam and grew up in Buenos Aires, which is why she strongly identifies with historical narratives of both the Netherlands and Argentina. Zito Lema works with photography, sculptural installations and video. She studied at the University of the Arts (UNA), Buenos Aires, the Gerrit Rietveld Academy, Amsterdam and completed a Master's degree in Artistic Research at the Royal Academy of Art, The Hague. Her work has been displayed in solo exhibitions at Calouste Gulbenkian Museum, Lisbon (2018) and Kunsthall Trondheim (2017). She was part of group exhibitions at De Apple, Amsterdam (2018), MACBA, Barcelona (2017) and Centre Pompidou, Paris and Malaga (2016). She has participated in the Gwangju Biennial (2016). From 2015–2016 Zito Lema was artist in residence at the Rijksacademie voor Beeldende Kunsten in Amsterdam.

Becket MWN is a writer and artist who is based in Amsterdam. His recent projects have focused on the relation between language, speaking and the production of the self to question current forms of political subjectivity. His artistic work is mostly text based and includes (sound) installations, publishing projects and performances. He received his MFA from the University of Southern California in 2014, and was a resident artist at the Rijksakademie in Amsterdam from 2015 to 2017. He has recently exhibited at Broadway, Amsterdam (2020), Motto Books, Berlin (2020), SculptureCenter, New York (2019), TG Gallery, Nottingham (2019), Kunstfort bij Vijfhuizen, Haarlem (2019), Root Canal, Amsterdam (2019) and Vleeshal, Middelburg (2018).

Veza Fernández is a dance, voice and performance artist interested in the political and poetic potential of the eclectic-expressive, navigating different genres, formats, institutional and underground scenes. She is a queer feminist artist, working with the many voices that form a unity in a sensual togetherness. She works with extreme vocal and physical states that challenge what is considered norm, beautiful and harmonious. Fernández studied English and Spanish Philology and used to be a high school teacher. In addition to all of that she is a standup comedian, a singer, a poet and a party lover. Her Solo piece "Calamocos or my grandmother was a poet who could not write" was awarded with the Best OFF Styria audience prize in 2014. She was awarded with the danceWEB scholarship (ImpulsTanz Vienna) in 2015 and in 2016 with the Stadt Graz Outstanding Artist Award. She is currently enrolled in the DAS Choreography Masters program in Amsterdam where she is developing her practice of the "messy polyphonies".